J.P. Morgan still bullish on AAPL, sees re-rating to 20x multiple driving new gains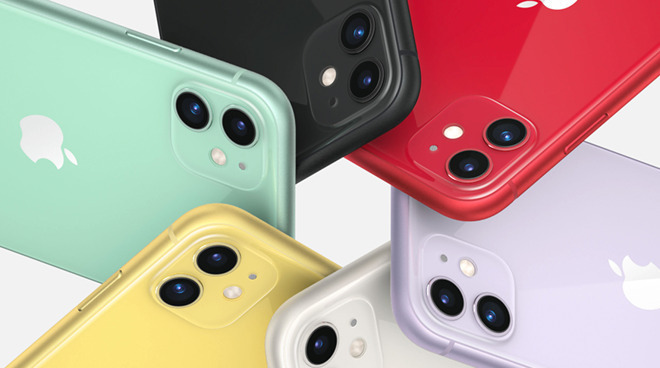 Investment bank J.P. Morgan is reiterating its favorable view on shares of Apple, Inc this week, saying it sees several catalysts to earnings upside in 2020 that could drive a further re-rating of the company's shares to a 20X price-to-earnings (P/E) multiple.
With Apple shares rising more than 90% in 2019 and currently trading at more than 20x next twelve months earnings (NTM) expectations, analyst Samik Chatterjee on Monday offered to break down his firm's view on what it sees baked into the existing share price and what drivers remains on the table for investors.
While Apple shares currently trade at a 20.7x NTM P/E ex-cash, Chatterjee said he believes that recent price performance was driven by a re-rating of shares to an approximate 18.4x P/E multiple, based on expectations for Services to contribute more materially to the company's bottom line in the calendar year 2020; as well as hopes for modest upside across several product areas.
A "re-rating" is essentially a change in investor sentiment on a company that is significant enough to materially drive P/E multiples and other financial metrics higher or lower.
"The positive feedback received by recent products has driven stronger investor sentiment, and we believe the buy-side is already pricing around +5% upside across several areas," Chatterjee wrote in his report, "including Apple Watch volumes and pricing, AirPods volumes, as well as upside to consensus volume expectations for 2020 5G iPhones, and the associated upside from stronger growth in the installed base to Services growth."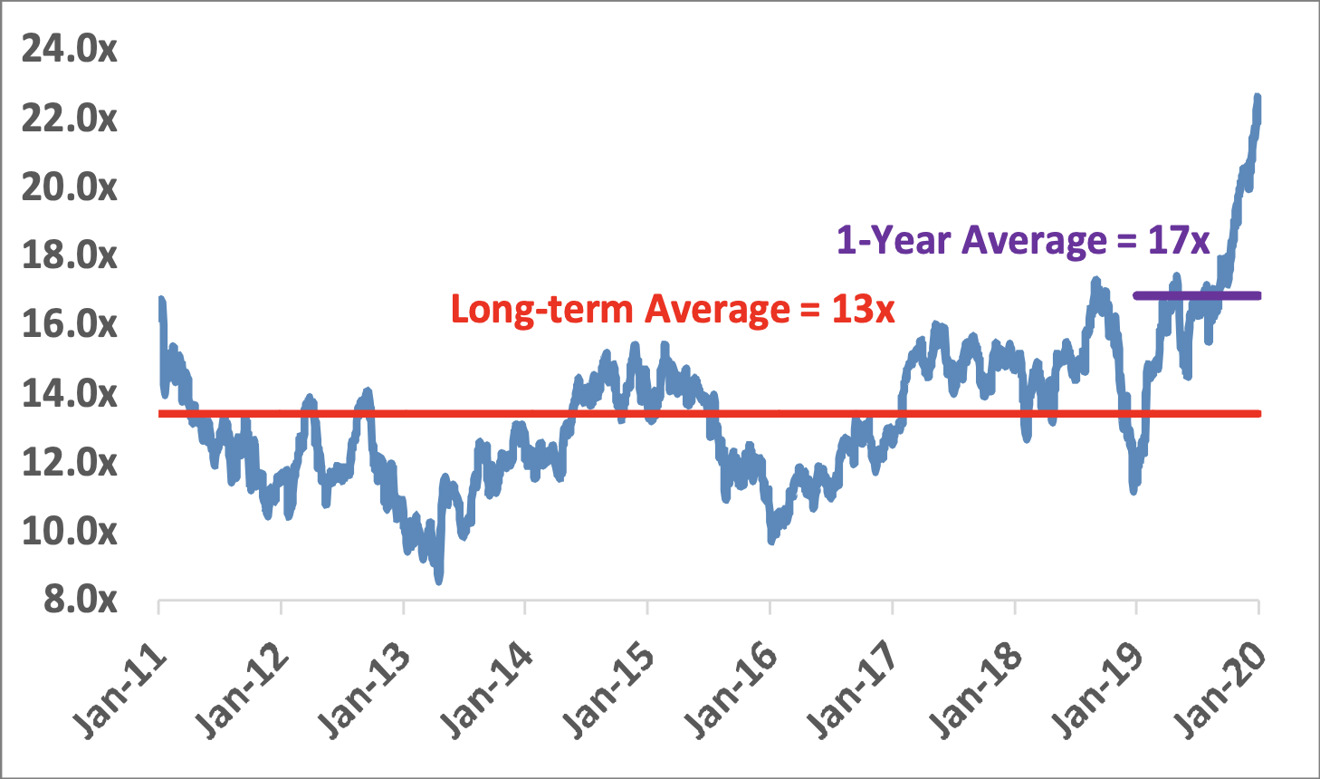 On the other hand, the analyst said an additional re-rating to an approximate 20X P/E multiple remains on the table, as more and more investors come around to the prospect of greater contributions from Services in the long term. This may compel investors to hang on to shares longer, thereby broadening their typical time horizon in the stock (which generally correlates to more limited share availability and higher prices).
Additionally, J.P. Morgan maintains a very favorable outlook on the upcoming 5G cycle to which it believes Apple may be a large beneficiary, with Chatterjee vouching his belief that sales of Apple's various iPhone 5G models have a good chance of contributing to volume upside beyond the 5% consensus. And any volume upside to iPhone 5G units is likely to also create upside in Services.
"Based on our conversations, we believe that while 200 [million unit] shipments remains sell-side consensus for 2020 5G iPhones (to be launched in September 2020)," he wrote, adding that "buy-side expectations have been steadily moving up following the resilient performance of the 2019 iPhones driven by the combination of favorable response to pricing actions as well as significant improvements in camera features."
The analyst reiterated his Overweight rating and $296 price target on shares of Apple, which were trading down roughly 1% to $297.43 in pre-market trading on the NASDAQ stock market.