Apple initiates Smart Battery Case replacement program for iPhone XS, XS Max, XR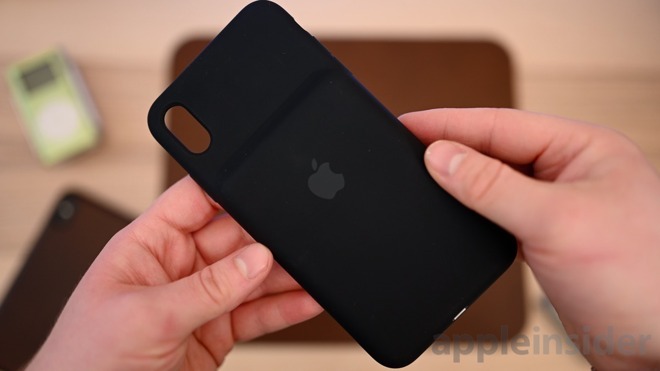 Apple on Friday activated a service program to replace faulty Smart Battery Cases designed for iPhone XS, XS Max and XR, noting certain units may not operate as expected.
Announced in a support document posted to the company's website, the Smart Battery Case replacement initiative aims to resolve charging issues exhibited by defective devices produced between January and October 2019. The company does not reveal how many units are impacted by the problem.
According to Apple, affected Smart Battery Cases will not charge or will intermittently charge when plugged into a power source via Lightning connector. Whether similar behavior can be expected while the case is accepting power from a wireless charger is not known. Faulty models might also refuse to charge or intermittently charge a connected the iPhone.
When a Smart Battery Case is attached to an iPhone and functioning normally, power is first delivered to the handset before the case's internal battery is topped off. When unplugged or taken off a Qi charger, the case feeds power to a connected iPhone until depleted.
Owners of iPhone XS, XS Max or XR Smart Battery Cases that exhibit one or more of the described behaviors are urged to visit an Apple store or an Apple Authorized Service Provider for a free replacement. Alternatively, users can contact Apple Support for assistance.
The problem does not pose a safety risk to users, Apple notes, adding that affected battery cases will be disposed of in an environmentally friendly way.
As with other repair programs, the Smart Battery Case initiative does not extend the accessory's standard warranty. The program announced today covers affected a Smart Battery Case for two years after its first retail sale.