Cellebrite expands to Mac forensic tools with $33M BlackBag purchase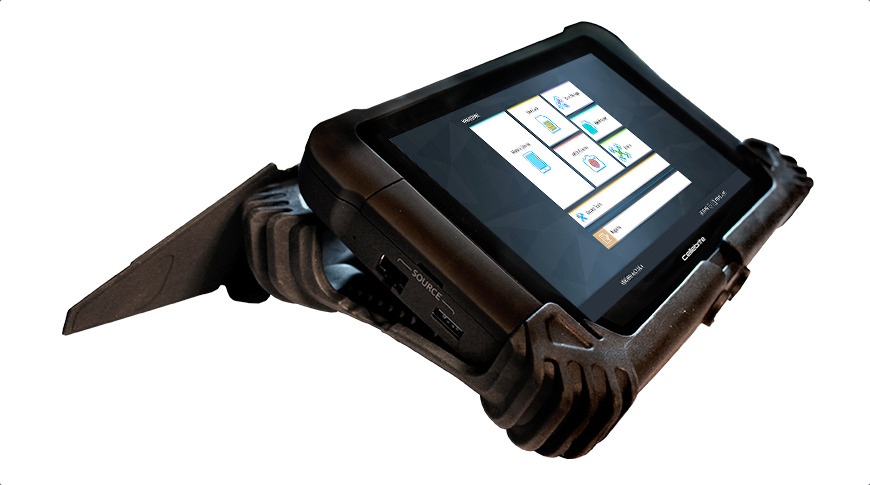 AppleInsider is supported by its audience and may earn commission as an Amazon Associate and affiliate partner on qualifying purchases. These affiliate partnerships do not influence our editorial content.
Cellebrite, a digital forensic company known for assisting law enforcement in unlocking iPhones, is expanding its reach to other platforms, with the purchase of rival firm BlackBag adding PC and Mac forensic services to its portfolio.
Announced on Tuesday, Cellebrite has agreed to acquire BlackBag Technologies. The purchase, said to be valued at around $33 million, will give the Israeli company a wider array of products and services it will be able to offer to clients.
Owned by Japan's Sun Corp, Cellebrite's purchase of BlackBag is largely funded via an investment from IGP Capital in June, Reuters reports, valued at $110 million. The acquisition is unlikely to be the only one made by Cellebrite, as the available funds offers the opportunity for the firm to fill out its services and holdings further.
Cellebrite is best known for its mobile forensics tools, which can unlock smartphones and tablets like the iPhone, along with some cloud services. In June, the company claimed it had the capability to break into any iOS device, including those running iOS 12.3, with the ability to determine passcodes and perform unlocks for Apple devices, followed by a full file system extraction.
Its clients largely consist of law enforcement agencies and other government organizations. Cellebrite is thought to have been the firm that provided the FBI with assistance in the San Bernardino investigation in 2016, with it allegedly receiving $900,000 for helping crack the shooter's iPhone.
While Cellebrite is focused on mobile devices and cloud, BlackBag instead centers its work on computer forensics, including tools for quickly searching through volumes of data stored on servers. The purchase of BlackBag increases the capabilities of Cellebrite, making it capable of operating on more platforms.
Part of BlackBag's work includes accessing Macs and MacBooks, with its MacQuisition tool claimed to perform live data acquisition, targeted data acquisition, and forensic imaging of macOS devices. The tool is said to be the first and only one capable of creating images of Macs equipped with Apple's T2 chip, which handles encryption and other security-related tasks.
Cellebrite says the purchase helps it create a "one-stop-shop" offering to its clients "capable of meeting all of their digital investigation needs."
"This acquisition will allow Cellebrite to accelerate the delivery of new Digital Intelligence solutions and services that will empower our customers and allow them to maximize the efficiency and accuracy of their digital investigations," said Cellebrite Co-CEO Yossi Carmil. "The acquisition is a major milestone in our journey to help our customers build safer communities and we welcome the BlackBag team to Cellebrite."