Cellebrite says it can pull data from any iOS device ever made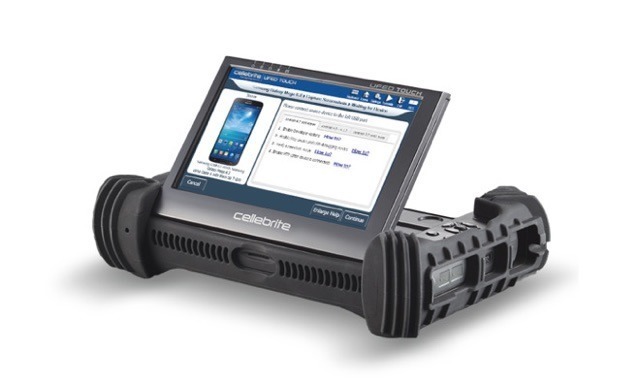 Israeli mobile device forensics company Cellebrite proclaimed on Friday that it can break into any iOS device, including those running iOS 12.3.
With an updated page heralding it's services, Cellebrite now says that it can "perform a full file system extraction on any iOS device" in addition to being able to perform what appears to be substantively the same on high-end android devices. And, that ability is available to law enforcement agencies that can pay for it, without sending the devices to Cellebrite for extraction.
The company claims that it can determine passcodes and perform unlocks for app Apple devices, giving purchasers the ability to perform a full file system extraction. On Android, the company says that all flagship Samsung devices can be similarly penetrated, with the addition of the ability to extract unallocated data to even glean information about deleted items.
Cellebrite is thought to be the firm that the FBI turned to crack the iPhone 5c of San Bernardino killer Syed Rizwan Farook. The FBI and Department pursued Apple to code a backdoor for iOS to penetrate the device, but were met with active opposition by CEO Tim Cook. Cook, and others, argued that the company would have to fundamentally compromise the security of iOS — precisely because backdoors could be leaked or shared by government agencies, or else discovered independently.
"There's a public safety imperative here," Cellebrite Chief Marketing Officer Jeremy Nazarian said in an interview in 2018. "It's not like this is over the wire listening technology... it requires physical access. It's not like anyone is listening to your iPhone or my iPhone. There's nothing inherent in the technology that means it's open to misuse."
Despite Nazarian's comments, Apple's concerns had some merit. Cellebrite penetration tools were discovered for sale on the open market in February 2019, belying the assumption that any kind of back door could be kept safe.
Even prior to the San Bernardino debate, Cellebrite sprung up in response to law enforcement demands. Various U.S. officials have complained that Apple's insistence on end-to-end messaging encryption and full-disk encryption for devices is causing its products to "go dark" to law enforcement and spy agencies.
The battle between tech and the government has gone global, with the "Five Eyes" intelligence network — including Australia, Canada, New Zealand, the U.K. and the U.S. — claiming that "privacy is not an absolute." Legislation mandating bypasses of encryption, despite complaints, are winding through governmental agencies.