Senators flout impeachment trial electronics rules by wearing an Apple Watch [u]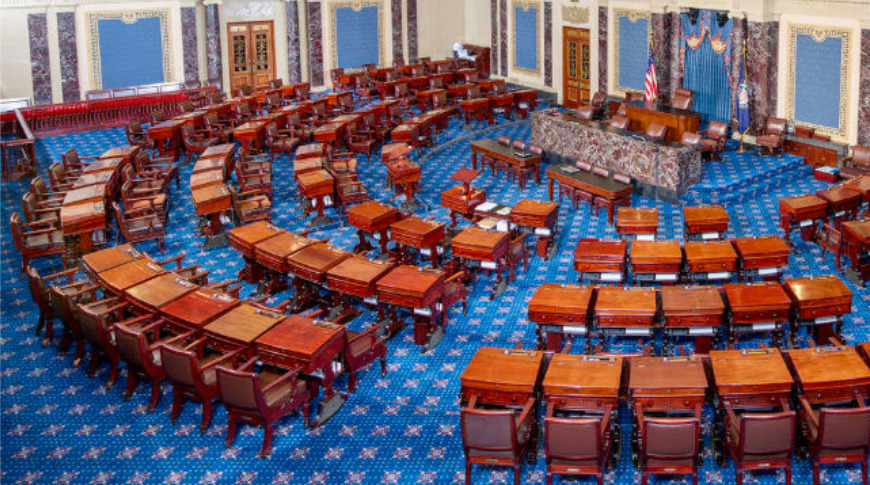 Senators taking part in the impeachment trial of President Donald Trump may be breaking the rules regarding electronics, as a number were spotted keeping their Apple Watch on their wrist instead of taking it off before heading to the chamber where such devices are usually banned.
Under the rules of decorum, senators are not allowed to use phones or other communications devices during an impeachment trial. Guidelines from Senate leaders instruct those taking part to leave electronics in the cloakroom in provided storage containers, with the intention of preventing communications with outside entities during arguments.
However, according to Roll Call, at least seven senators kept their Apple Watch in place on their wrist as they took to the chamber on Tuesday. Senate Majority Leader Mitch McConnnell was seen wearing his, along with six Republican senators and at least two Democratic senators.
Senators Michael Bennett (D-CO), John Cornyn (R-TX), Mike Lee (R-UT), Jerry Moran (R-KS), Patty Murray (D-WA), Tim Scott (R-SC), and John Thune (R-SD) were seen wearing the theoretically forbidden hardware. While Senator Mark Warner (D-VA) does own an Apple Watch, it was unknown whether it was worn during proceedings.
Due to the Apple Watch communicating with an iPhone, or having its own cellular connection, the device is capable of external communication, effectively making it a banned device for the trial.
Update: An earlier version of this report included Senator John Barrasso (R-WY) in the list. Barrasso's office contacted AppleInsider to clarify that he does not own an Apple Watch at all, and instead he was "wearing an old school Casio watch."
AppleInsider has affiliate partnerships and may earn commission on products purchased through affiliate links. These partnerships do not influence our editorial content.