Apple Watch detects yet another undiagnosed case of AFib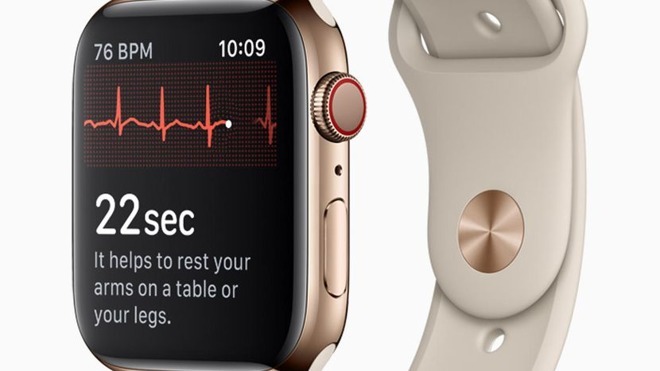 AppleInsider may earn an affiliate commission on purchases made through links on our site.
A Kentucky woman who received an Apple Watch for Christmas in 2018 said the device alerted her to an atrial fibrillation condition five months later, allowing doctors to treat the heart condition that could in some cases lead to stroke.
While not explained in detail, it appears Stiles was looking to use tbe unspecified Apple Watch model in situations that would otherwise preclude full access to an iPhone, like driving. According to Kentucky law, people are allowed to operate a cellphone while driving if at least one hand is on the wheel, but that mandate is due to change in February when drivers will be required to rely on hands-free modes of communication.
Though Stiles was not seeking a health companion, Apple Watch proved an invaluable tool when it detected an abnormal heart rhythm last May.
"I just fell asleep in my chair and my watch vibrated," Stiles said. "When I looked at it, it said that it had detected AFib and I needed to see a doctor."
There were signs of the condition prior to the Apple Watch alert.
"I felt tired, I was run down," she said. "I had no energy. I would get up in the mornings and I could do a little bit of stuff around the house but then after a few minutes, I would have to go sit down in a chair, and it wouldn't be long before I would fall asleep."
Stiles sought help from local health professionals, who confirmed the AFib diagnosis. According to APRN Tara Mudd, Stiles' case was one of the first she has seen in which AFib was initially indicated by Apple Watch.
Apple added AFib detection to Apple Watch's arsenal of health related features in 2018. Regularly collecting and parsing data collected by the device's optical heart sensor allows Watch to form a broad overview of a wearer's heart health, including conditions like irregular rhythms. More recent models, like Apple Watch Series 4 and Series 5, incorporate an ECG function for more accurate readings.