Apple's Cook discusses impact of coronavirus in China, one Apple Store closed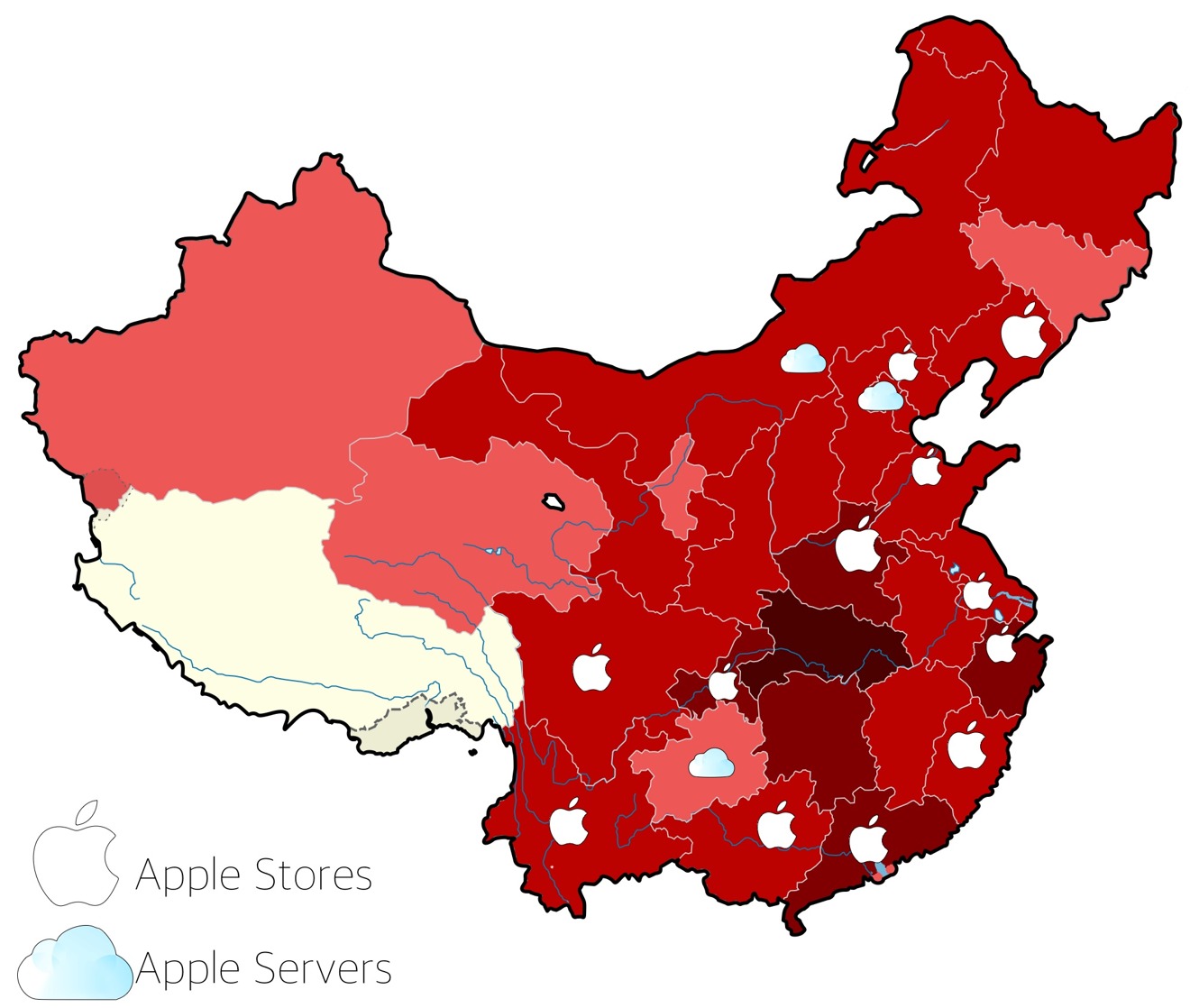 Apple CEO Tim Cook on Tuesday discussed fallout from the coronavirus outbreak in China, saying the developing situation has so far caused at least one Apple Store to shut down and limited employee travel.
Cook spoke to CNBC about the issue on Tuesday, saying that the company expects some damage to its bottom line. For the next quarter, revenue guidance is set at a relatively wide swing of $63 billion to $67 billion to account for uncertainty around the outbreak.
"We have alternate sourcing and contingency plans," Cook said during an investor conference call. "Factories outside Wuhan are less clear. We are trying to factor in factory re-opening delays into our guidance."
Coronavirus is a cause for concern and Apple has supplied employees in the Wuhan area with care kits. Similar kits are being haded out to employees throughout China. Apple's manufacturing and supply are heavily based in China, and it is unclear how much effect the virus will have on the business.
The image above, provided by Wikipedia, shows how dense the outbreak is per region, and the darker the red, the worse the outbreak. Chinese health authorities updated the death toll to 106, and at least 4,500 infected as of Tuesday morning. The darkest section is the worst of it, in Wuhan.