Apple Watch outsold all of the Swiss watch industry by sales volume in 2019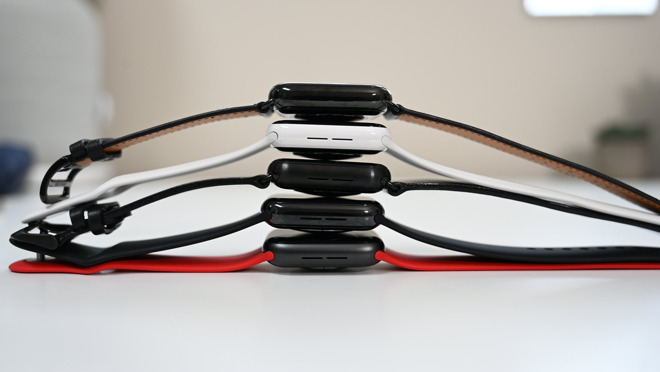 Apple's wildly popular Apple Watch had a record-breaking year in 2019, with analysts now saying it outsold an entire industry historically known for making watches.
"We estimate Apple Watch shipped 30.7 million units worldwide in 2019, growing a healthy 36 percent from 22.5 million in 2018. A blend of attractive design, user-friendly tech and sticky apps makes the Apple Watch wildly popular in North America, Western Europe and Asia," said Strategy Analytics, Senior Analyst Steven Waltzer.
Neil Mawston, Strategy Analytics' Executive Director added that "we estimate the entire Swiss watch industry together shipped 21.1 million units worldwide in 2019, falling 13 percent from 24.2 million in 2018." According to Mawston, Analog wristwatches are popular among older consumers, and younger buyers are tipping toward smartwatches like the Apple Watch.
It isn't clear how precise Strategy Analytics' data is. Apple hasn't divulged Apple Watch sales figures for over a year, and the category is embedded in a larger business. For the purposes of this calculation, though, the accuracy may not matter, as the margin separating the Swiss watch industry and the Apple Watch is not small.
In 2019, Apple said that more than 75 percent of Apple Watch buyers were new to Apple Watch. In another first, wearables now have overtaken Mac revenue and is the size of a Fortune 150 company.
The Apple Watch had a particularly strong year in 2019, as did other Apple wearables. Apple's wearables category hit $10 billion this quarter, up from $7.3 billion a year ago, with both Apple Watch and AirPods setting new all-time revenue records for the company. The segment also includes Beats headphones as well as HomePod.