Galaxy Z Flip is Samsung's second try at foldable smartphones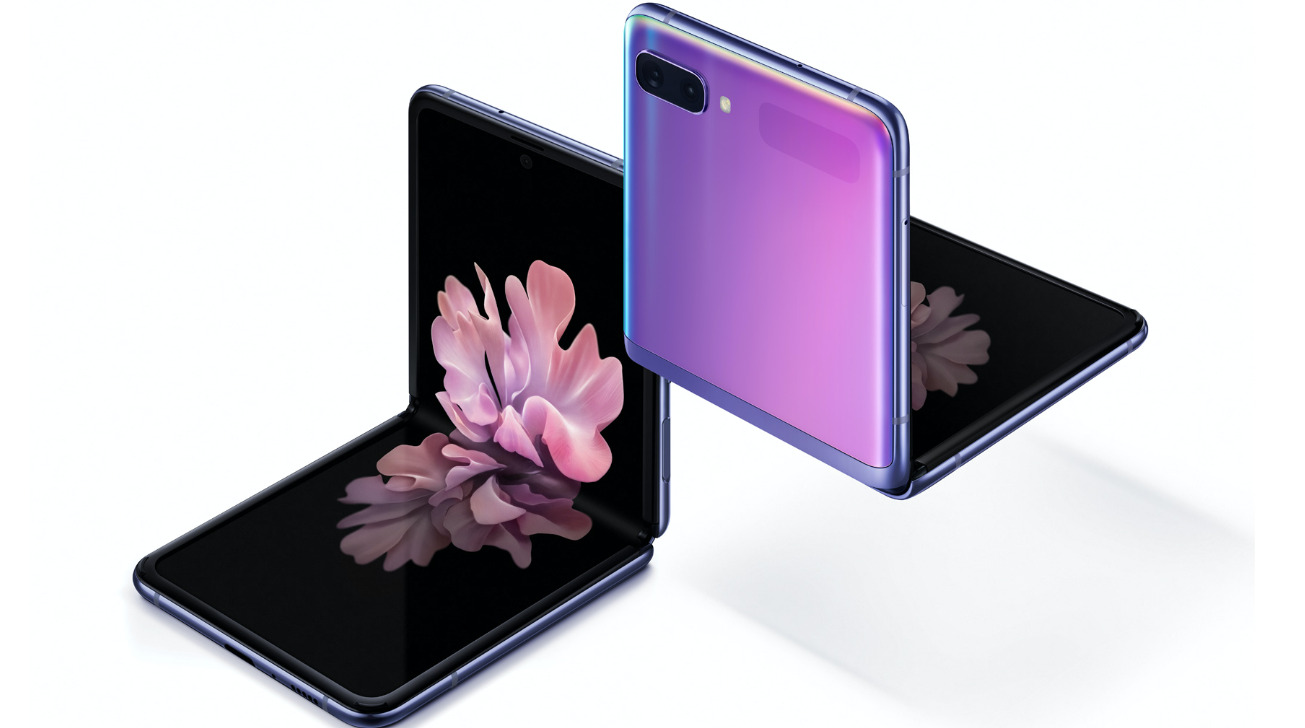 Samsung has officially unveiled the Galaxy Z Flip, the South Korean giant's second attempt at producing a foldable smartphone, with the clamshell device hoping to do better than last year's Galaxy Fold failure.
Launched a few days after making a surprise appearance at the Oscars, the Galaxy Z Flip uses the same core idea as the Galaxy Fold, namely the use of a large screen that folds in half. While the Fold opted for a lengthways version that brought it to the same width of a regular smartphone when closed, the Galaxy Z Flip does so width-ways, making the device more square in its enclosed form.
Using a "first-of-its-kind" foldable glass display equipped with proprietary "Ultra Thin Glass," the Z Flip has a 6.7-inch 2,636-by-1,080-pixel screen, giving it a pixel density of 425ppi and a screen ratio of 21.9:9.
The Hideaway Hinge uses a dual CAM mechanism to keep each fold stable and smooth, as well as allowing the hinge to stay open at a wide variety of angles. Using the camera in the top of the display, this also allows the phone to stand up without using a separate stand or prop, making it useful for those wanting group self portraits.
Samsung has also dealt with an issue of debris found in the Fold hinge, with the new version including nylon fibers to repel dust and dirt.
Working with Google, Samsung has introduced what it calls "Flex Mode," a custom UI taking advantage of the display, effectively splitting it into two 4-inch screens and allowing it to be used for multitasking. A Multi-Active Window system can be used to drag and drop apps where required on the device.
A 7-nanometer octa-core processor powers the Galaxy Z Flip, clocked at 2.95GHz at its fastest, supported by 8GB of memory and 256GB of internal storage. The battery has a capacity of 3,300mAh, which supports corded and wireless fast charging, and Samsung's Wireless PowerShare feature.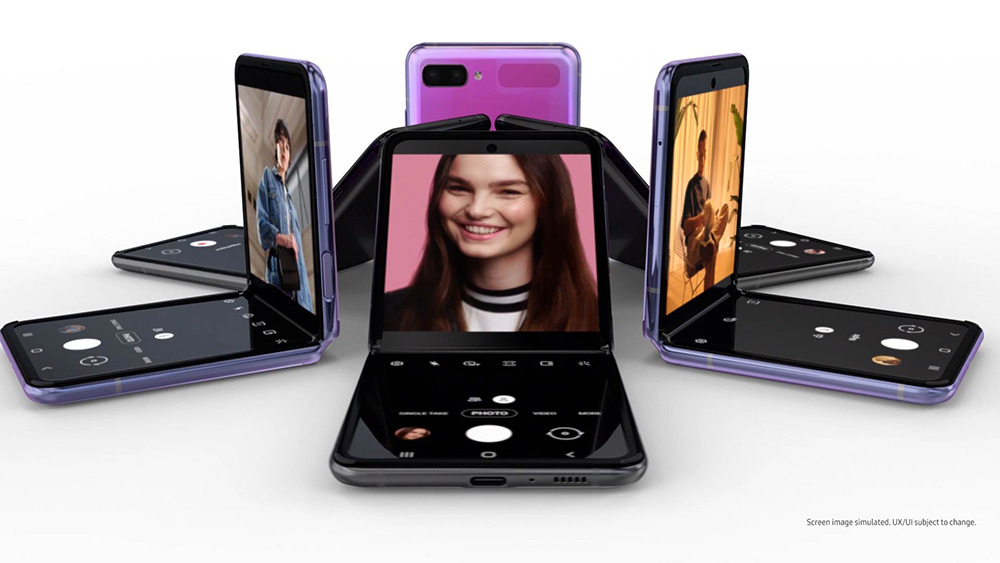 The front camera is a 10-megapixel selfie camera, while on the back is a dual-camera setup. The main 12-megapixel wide-angle camera includes OIS, an 8-times digital zoom, HDR10+ recording, and dual-pixel AF, and is accompanied by a 12-megapixel ultra-wide camera.
While it doesn't include 5G support, it does allow up to 1Gbps downloads over LTE. Wi-Fi, Bluetooth 5.0, NFC, and GPS support are also included. Biometric security is offered via face recognition and a fingerprint sensor.
Shipping in Mirror Purple and Mirror Black options, Samsung will start selling the Galaxy Z Flip in select markets, including the United States and Korea on February 14, followed by a Mirror Gold option. It will be priced at $1,380.