Sonnet debuts SF3 Series Pro Dual-Slot Thunderbolt 3 Card Reader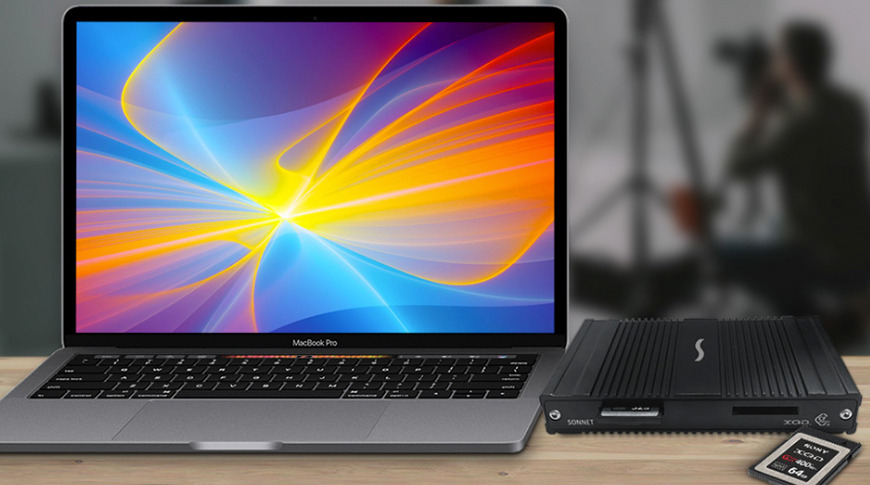 Sonnet aims to help digital image technicians, photographers, and videographers transfer their data quickly and securely with a brand new Thunderbolt 3 card reader for CFexpress 2.0 Type B and XQD Media.
Sonnet Technologies, the same company that recently announced the Fusion Dual SATA SSD card, has announced another new product. This time, they're targeting professional videographers, photographers, and those who work in digital imaging.
The SF3 Series Pro Card Reader for CFexpress 2.0 Type B and XQD Media is a professional media reader that features dual card slots and a 40Gbps Thunderbolt 3 interface. Its small aluminum enclosure allows it to be tossed in a bag and taken on the go if needed.
It's designed to work with CFexpress 2.0 Type B and XQD cards, which are ultra-fast recording media that is intended for those who shoot 4K and 6K Raw Video or high-megapixel photos in mind. Thanks to the two slots, the card reader helps to significantly cut down on time required compared to other single-slot readers.
For those who are looking for extra security, the Sonnet SF3 Series readers feature threaded mounting holes to facilitate secure mounting in a standard rack shelf. This addition helps to keep workspaces organized and the device out of harm's way.
The SF3 Series Pro Card Reader is compatible with both Mac and Windows computers that feature Thunderbolt 3 ports. It's also backwards compatible with Thunderbolt 2 devices when used with a Thunderbolt 3 to Thunderbolt 2 adapter. The SF3 Series Pro Card Reader is available for purchase directly from Sonnet for $199.