New Microsoft Office iOS app unifies Excel, PowerPoint, Word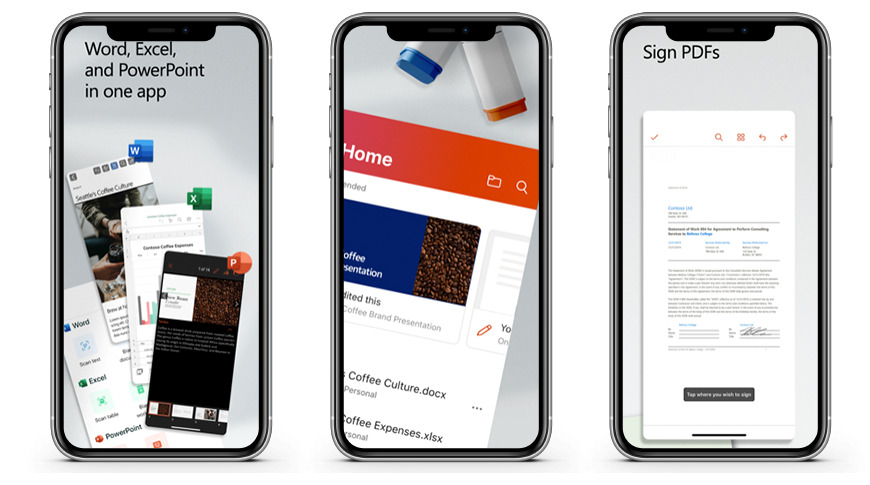 The newly updated Microsoft Office app for iOS combines three of Microsoft's most popular apps into one, and puts them in the palm of your hand.
Microsoft designed the Office app to be a lightweight, intuitive version of Microsoft Office, giving users the ability to create projects on the go. Users can use the app from the iPhone, but likely will get the most out of using it with an iPad that features a keyboard.
Users will be able to read, write, and edit projects together in real-time with those who have access to the shared files, perfect for those who are traveling or working remotely.
There are a few new tricks up the Office app's sleeves as well. Users can snap a picture of a document and turn it into a Word file with a single tap. Similarly, a picture of a table can be turned into an Excel spreadsheet. Powerpoint can create presentations from images selected from your iPhone's camera roll.
The app also comes bundled with a myriad of built-in actions. These actions include the ability to export files as PDFs, easy file transfer between devices and your Mac, the ability to sign PDFs with your finger or Apple Pencil, and a note-taking section for brainstorming sessions.