US Supreme Court upholds VirnetX's $439M patent win over Apple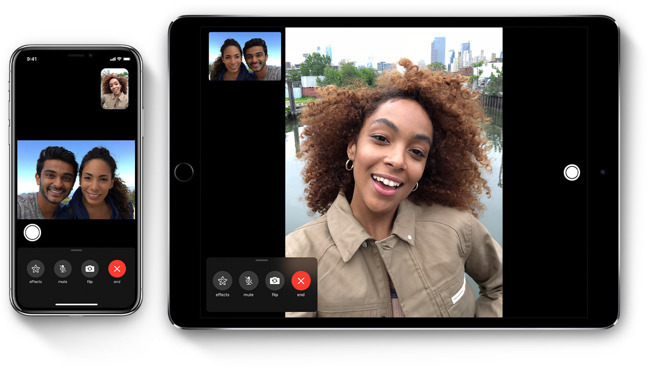 Despite a last-minute argument from Apple that the judgment was "exceedingly unjust," the US Supreme Court has refused to allow a further appeal in the company's dispute with VirnetX.
Justices in the US Supreme Court decided on Monday to refuse Apple an appeal over paying $439m to VirnetX in a patent dispute. Apple had maintained that it would be "exceedingly unjust" if the 2017 judgment was upheld, because it involves patents that have subsequently been invalidated.
Ahead of the Supreme Court's ruling, Apple's latest argument was that Rule 60(b) of the Federal Rules of Civil Procedure say that such a judgment cannot be brought in a patent case such as this.
"Rule 60(b) relief is appropriate to ensure that VirnetX cannot recover a massive damages judgment for patent claims that are necessarily unpatentable," said Apple's motion, according to a Law360 account of court filings last week..
The original judgment concerned Apple's infringing of patents belonging to VirnetX in software, including FaceTime and Messages, since 2010. Apple has previously maintained that this verdict is "legally wrong and grossly unfair."
Apple argued that FaceTime infringement should not be counted. "It would be exceedingly unjust for Apple to pay a judgment based on claims that never should have been issued in the first place," continues the new motion.
VirnetX disputes Apple's claims that certain patents have been invalidated, however.
Even if the infringing FaceTime components were discounted, VirnetX would still be owed for Apple's VPN On Demand products. In its latest appeal, Apple had asked for a new trial based only on the non-invalidated patents.
The Supreme Court was scheduled to begin considering the appeal on Friday, February 21, and Apple filed this latest motion only the day before. The company did so, it claimed, in order to "avoid burdening the court with a Rule 60(b) motion that would be unnecessary to resolve" if the appeal were granted.
Including both the original trial and the subsequent appeals, the case between Apple and VirnetX is based on a dispute that now dates back for a decade. It appeared to be resolved in VirnetX's favor in April 2018, when Apple was then ordered to pay $502.6m.
Neither Apple nor VirnetX have commented on the US Supreme Court's decision.