iPhone 11 Pro Max versus Nikon Z 7 - which is better for YouTube video creation?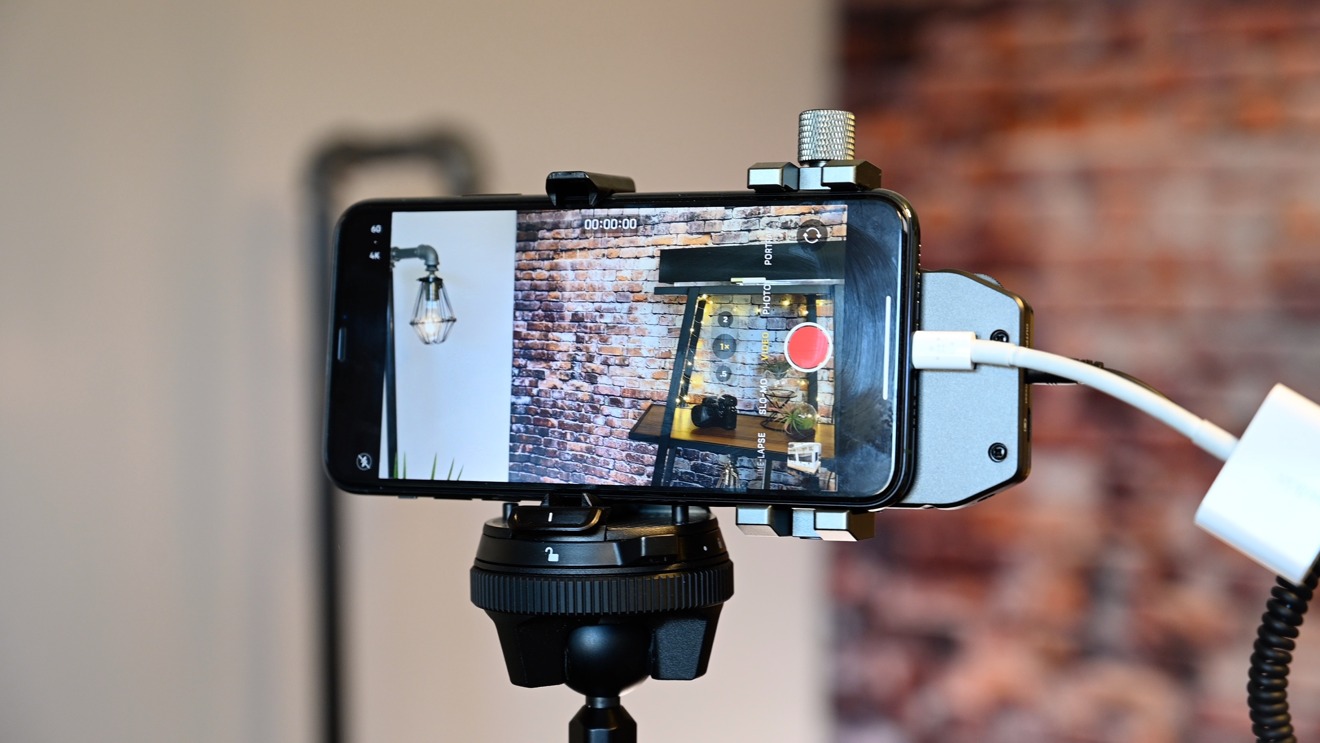 AppleInsider is supported by its audience and may earn commission as an Amazon Associate and affiliate partner on qualifying purchases. These affiliate partnerships do not influence our editorial content.
Apple's latest iPhones are equipped with some great cameras, but when it comes to blogging, YouTube video creation, and other video shooting, how do they compare with a dedicated camera such as the Nikon Z 7? That's what we are here to find out as we'll shoot with each of them side by side.
For this experiment, we stuck to the defaults. We kept the iPhone in the stock camera app with focus, exposure, and white balance all set to auto. The same held true for our Nikon Z 7 camera which was set to auto exposure and auto white balance.
We filmed our latest video with both our iPhone 11 Pro Max as well as with the Nikon Z 7. Even though the Nikon Z 7 Mirrorless Digital Camera has a far higher megapixel count, when it comes to shooting video things get much more alike. Each video was shot in 4K at 24 frames per second — our standard for video production.
In the shot below, which is the iPhone and which is the Nikon Z 7? The answer is at the bottom of this article.
The video quality from each is very similar. Video cropped in the Nikon does have better detail — but at full resolution, it is hard to tell the difference.
How the Nikon Z 7 is better than the iPhone 11 Pro Max
There are clear ways that the Nikon wins out. If you go to shoot photos as well as video, the Nikon has a major advantage. In this case, the Nikon Z 7 has a 45.7MP sensor compared to the iPhone's 12MP. Nikon's sensor is also a full-frame sensor measuring 36 by 24mm whereas the iPhone's is just around 6mm squared.
With a dedicated camera, there is also a huge array of interchangeable lenses, larger lighting kits, external monitors such as the Atmos Ninja for external recording and viewing footage, no reliance on your phones internal storage, and in some cases in-body stabilizers.
When it comes to pro video, some form of dedicated camera is needed. An iPhone can shoot great video but if it comes to commercial projects, you need the flexibility and input/output options that a professional camera can offer. In our video, we needed to close our aperture to F/18 to match the depth of field found on our iPhone.
Shooting wide open, the tele lens that we needed to match the framing can get as fast as a f/4. Our 35mm lens can go to f/1.8 which highlights the subject.
The Nikon has more detail in the image, less grain, and more separation between the subject and the background.
How the iPhone 11 Pro Max is better than the Nikon Z 7
If you're shooting primarily on an iPhone there are a few ways it can succeed more than a dedicated camera.
An iPhone is inherently more portable than a camera. Even mirrorless cameras such as the Nikon Z 7 which are much slimmed down from a DSLR are larger than an iPhone. For true portability, it is hard to beat an iPhone. An iPhone is superbly thin and only weighs 226 grams total. The Nikon is larger, thicker, and weighs 585 grams for the body alone.
The iPhone also already has stabilization built-in and an external gimbal adds additional stabilization for not much cost. A gimbal for a camera is much more.
You can also directly rely on cloud storage with an iPhone — be it the Photos app, iCloud Drive, Dropbox, Google Drive, and similar. With a camera, you still need to transfer it to a different device. The iPhone even allows you to edit and share video right from the device itself.
The wealth of third-party apps that add different effects, high frame rate slow-motion video capture, and other video time-based effects is also of great advantage to iPhone videographers. We'll be talking about examples soon enough.
Get out and shoot
Clearly, there are benefits of going with each of the different platforms. It is primarily going to depend on what you plan to shoot which device is best, but it is hard to beat out the convenience of the iPhone.x The Nikon is going to do better for pro video, low light situations, and fast action. The iPhone is great as a portable shooter you can carry in your pocket.
At the same time, cameras have come a long way. The new mirrorless designs are more compact, offer stabilization for handheld shooting, and are far higher resolution. Not to mention the array of lenses and other accessories to boost the camera further ahead.
Stay tuned to AppleInsider because we will soon be showing you how to take your iPhone filming to a whole new level by leaning into mobile accessories and third-party apps, making it even closer to a full-fledged camera.
And, in that first sample image, the iPhone 11 Pro Max image was on the right and the Nikon Z 7 was on the left.
Where to buy
The Nikon Z 7 Mirrorless Digital Camera retails for $3,399.95, but leading retailers are knocking $600 off the body only, with deals on kits and accessories as well. Here's a breakdown of where to buy the mirrorless camera:
Meanwhile, those interested in the portable iPhone 11 Pro Max can find a variety of promotions and incentives from leading wireless carriers in our iPhone deals roundup.