Japanese 'Behind the Mac' ad shows MacBook appearances in anime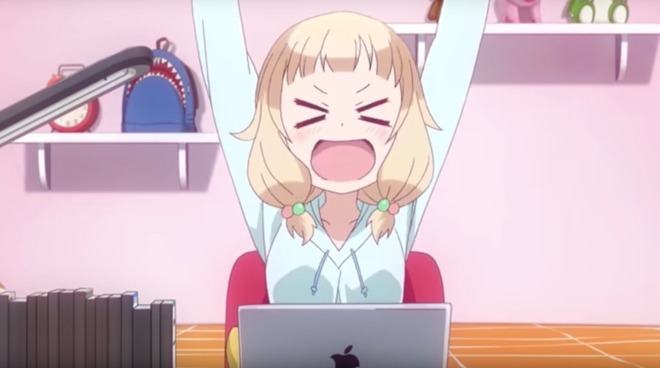 AppleInsider may earn an affiliate commission on purchases made through links on our site.
Apple's latest "Behind the Mac" commercial released on YouTube is an animated affair, with the 30-second spot aimed at Japanese consumers celebrating occasions when Apple products appear in cartoons produced in the country.
Published to the Apple Japan YouTube account on Thursday, the short ad spot quickly switches between multiple anime shows and films that include an Apple product in some form on the screen. Among the items on show are MacBooks, an iPhone, and AirPods.
Some of the clips shown include what are Apple products by physical design, but not by branding, due to a tendency for some shows to use parody brands instead, such as a pear logo or an apple with two bite marks. In some clips, the branding is more direct in identifying it as a MacBook, including one scene where it is visible at the bottom of the display.
The music in the background is sung by artist Yoshiho Nakamura. Clips featured in the piece come from shows including:
"Keroro Gunsou"
"Mr Osomatsu"
"New Game!"
"Weathering With You"
"The Wonderland"
"Your Name"
The ad forms part of Apple's "Behind the Mac" campaign, which promotes the use of Macs in creative industries, most prominently music production. In this particular video, it seems more to promote how Macs could be used in animation production, and at least are inspiring some shows to include depictions of the MacBook.
The description for the video includes a link taking users to a page on the Apple website, explaining how Macs are useful for students and those in education. The page features a similarly animated theme.