Apple Maps could soon integrate curated travel recommendations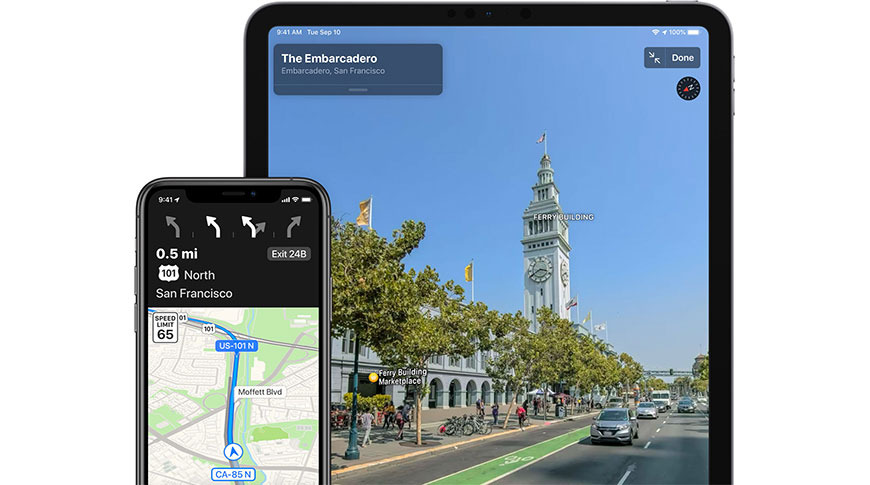 AppleInsider is supported by its audience and may earn commission as an Amazon Associate and affiliate partner on qualifying purchases. These affiliate partnerships do not influence our editorial content.
A recently posted — and quickly deleted — job listing discovered on Wednesday suggests Apple is working to deliver travel recommendations and other editorial content to Maps, a feature that could rival similar integrations seen in leading mapping services.
Posted to the Jobs at Apple website on Monday, the "Product Manager - Maps, Writer/Editor" listing sought an employee to work out of the company's Culver City, Calif., offices and "help build and grow a brand-new content category for the Apple Maps team," reports The Verge. The job posting was removed on Wednesday.
In an accompanying job description which has been available off and on for the last five years, Apple detailed what appears to be a major expansion to Maps that would incorporate curated editorial content for travelers and local explorers.
The company notes mapping products are moving beyond point-to-point vehicle navigation to become "location-based services platforms that help one make sense of the physical world." As part of efforts to meet rising standards in the sector, Apple is seeking a candidate able to build editorial content that will "help users explore their world."
Apple's listed key qualifications mirror those of a travel writer. The company wants someone who has an "[i]nsatiable curiosity for discovering new places and a passion for telling the world in an engaging manner" and "[k]nowledge of food, travel, and shopping trends," among other traits.
While unconfirmed, Apple could be looking to add a recommendations section to Maps. The App Store features a similar in the curated Today page, which provides users with app guides, in-depth behind the scenes stories, app recommendations and more.
Competing service Google Maps offers light editorial content in Google Local Guides, which features collections of local hotspots broken into categories like "kid-friendly things to do," "relaxing day and resort spas," "classic selfie spots" and more. Augmenting Google's content are user-submitted lists, often ranked by popularity.
Currently, Apple integrates Siri smarts to present Maps users with a list of often-visited "favorites." Users can also manually save favorite locations in a "Collections" tab. The service does incorporate Yelp ratings of nearby restaurants and stores, but does not include recommendations curated by Apple staff.