Galaxy Buds+ versus AirPods Pro & Powerbeats Pro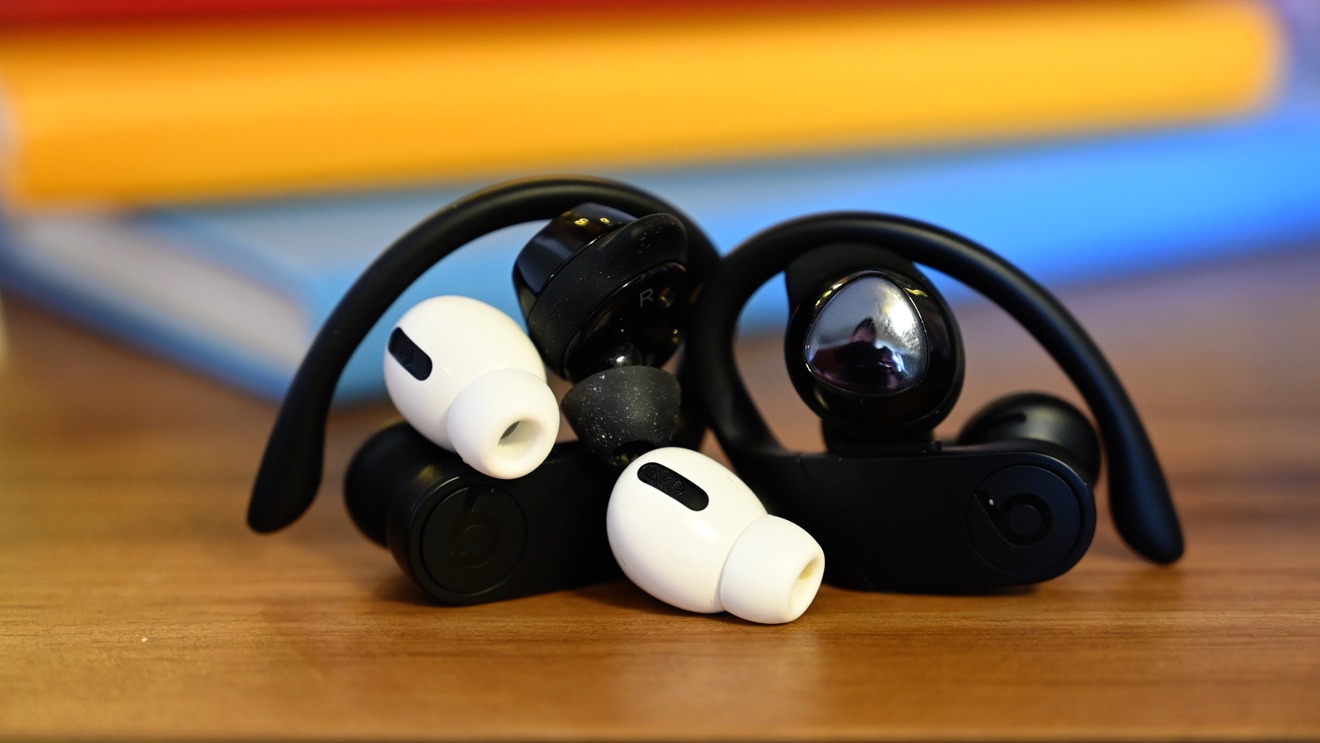 Samsung updated its true wireless earbuds, unveiling the Galaxy Buds+. We compare the new headphones to Apple's own AirPods Pro and Powerbeats Pro to see how they stack up.
Galaxy Buds+
Galaxy Buds+ are the successor to the original Galaxy Buds and launched alongside the latest lineup of Galaxy S20 smartphones. They've retained much of the same design as their predecessor but have several nice upgrades.
Internally, the headphones now have adopted a dual-driver design with a dedicated woofer and tweeter. In our time listening, they've definitely improved in audio quality over the original. For a $150 headphone, they sound great. We really like the sound here and there is definite bass for those who are looking for that.
They have an ambient listening mode where external sound is passed into your ears. This is great for walking down the street, sitting on a plane, or where you want to be somewhat aware of your surroundings.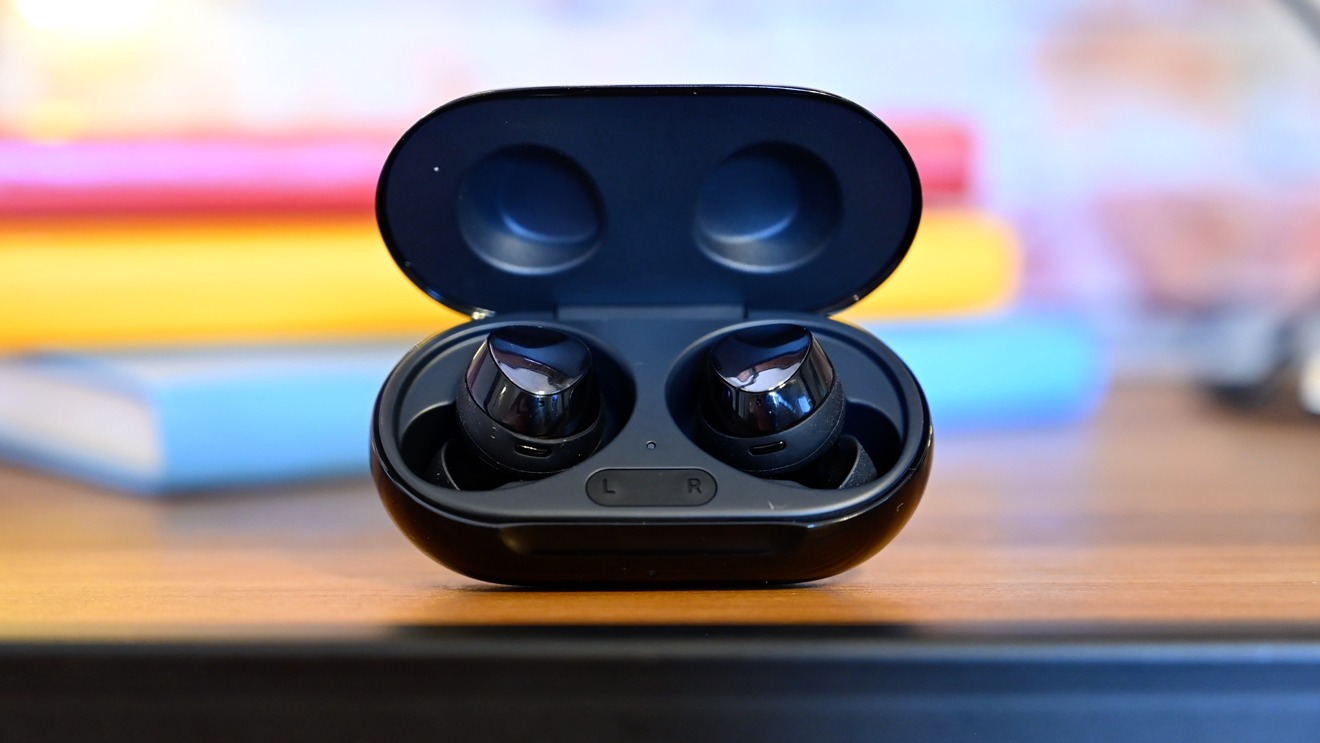 To control the headphones, you just tap on the sides, which is not our favorite design choice. We hate tapping on the outside of the buds which can be uncomfortable, unresponsive, and possibly dislodge them. Samsung does let you customize the gestures which is great. Holding can launch your favorite audio app such as Spotify. This is the redeeming value of the gestures, but this same customization could happen with other implementations.
As far as battery life goes, on a single charge, the headphones can play music for up to 11 hours at a time. When combined with the case, Galaxy Buds+ will run for 22 hours. They offer a quick charge feature which gives you an hour of listening time after a three minute charge.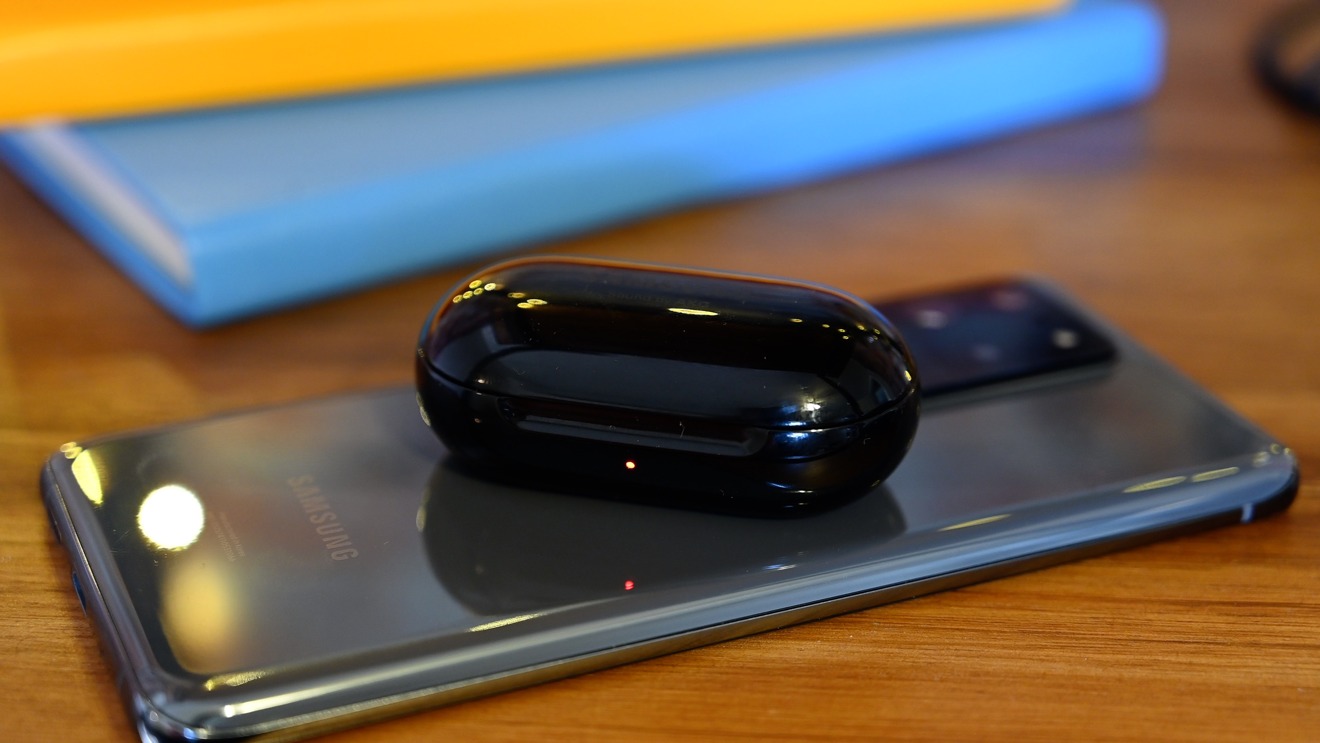 You can charge with a cable but Galaxy Buds+ can charge wireless too. Use any Qi charger or place them on the back of a Galaxy device that offers bi-lateral wireless charging.
Finally, the Galaxy Buds+ are designed to work anywhere — whether at the gym or at home. They have water and sweat resistance to some degree and the silicone wings help them stay put. In our tests, these wings helped significantly compared to AirPods or AirPods Pro when it came to a lot of movement.
AirPods Pro
AirPods Pro has a similar design to AirPods which themselves were a wire-free design of Apple's classic white earbuds. This makes them smaller than the Galaxy Buds+, but longer. They have the stems that go down which houses the battery, various sensors, and the microphone.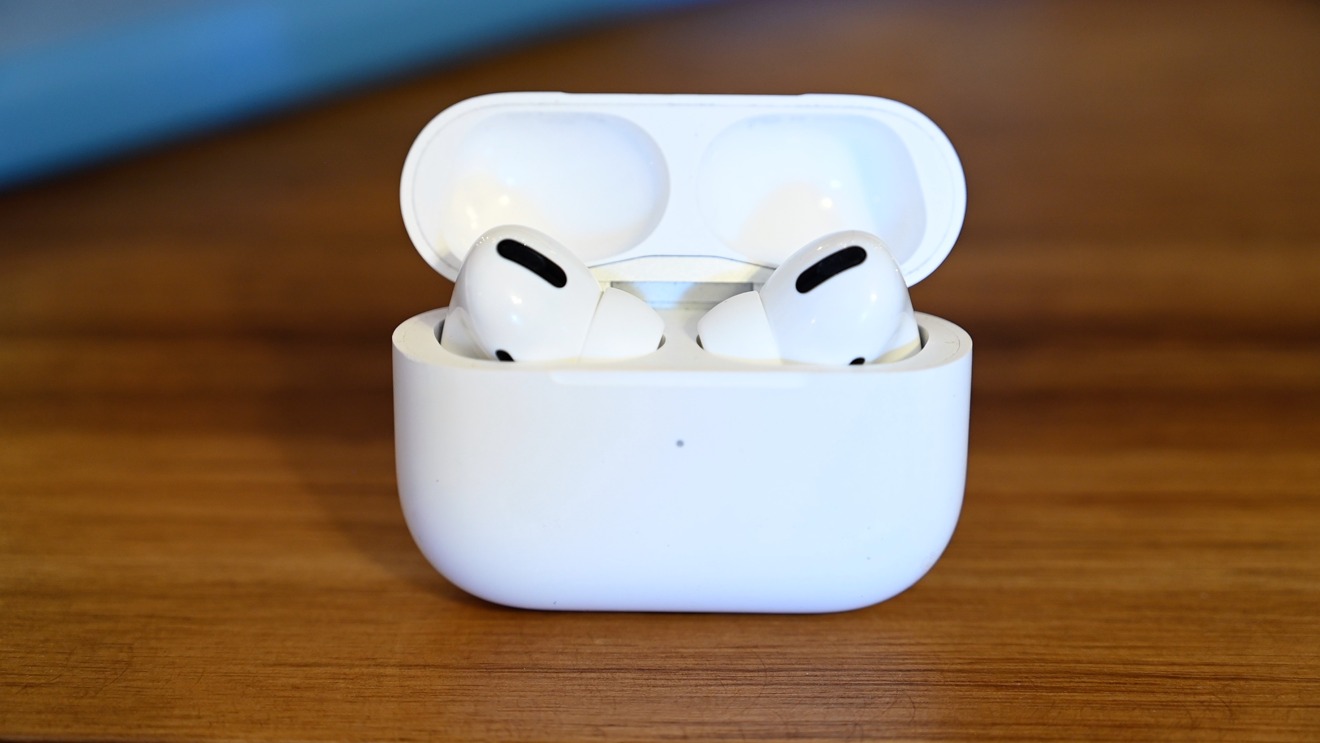 The biggest feature that AirPods Pro can tout over the Galaxy Buds+ is active noise cancellation. They do a great job of keeping out external noise with ANC on or off. They too have an ambient listening mode that passes through outside audio.
Apple made several small design choices here with AirPods Pro such as vents that balance the pressure between in the ear and outside the ear and internal microphones that tune the audio to your specific ears. Small touches contribute to the overall experience of Apple's headphones.
When it comes to battery life, AirPods Pro are very hampered, only maxing out at 5 hours on a single charge. That said, not many people listen to continuous audio for more than 5 hours. Most important is the total use time which is 24 hours — two more than Galaxy Buds+ offer.
They too support wireless charging and can be powered up via Lightning when a Qi charger isn't around. This is great for Apple users who already have Lightning cables aplenty.
With AirPods Pro, there is IPX4 water and sweat resistance, which means they can handle liquid coming from any angle whereas the Galaxy Buds+ only have IPX2 resistance which limits them to bursts of water coming in at 15 degrees or less. It isn't a huge differentiator but AirPods Pro should hold up better than the Buds+.
Apple also uses an oval-shaped ear tip for AirPods Pro. This creates a better fit — at least for us — when it comes to inside your ear. The wings do help on the Buds but the oval shape of the AirPods Pro put less pressure on our ears compared to the circular Buds and they stayed comfortable for longer.
Powerbeats Pro
Powerbeats Pro are the most robust of the three. They have silicone ear hooks that securely keep themselves in place. They have the same IPX4 water resistance as AirPods Pro and are well-suited for the gym.
The carrying case is a bit on the large size and it doesn't support wireless charging which makes them less ideal for travel, but the sound they put out is impressive.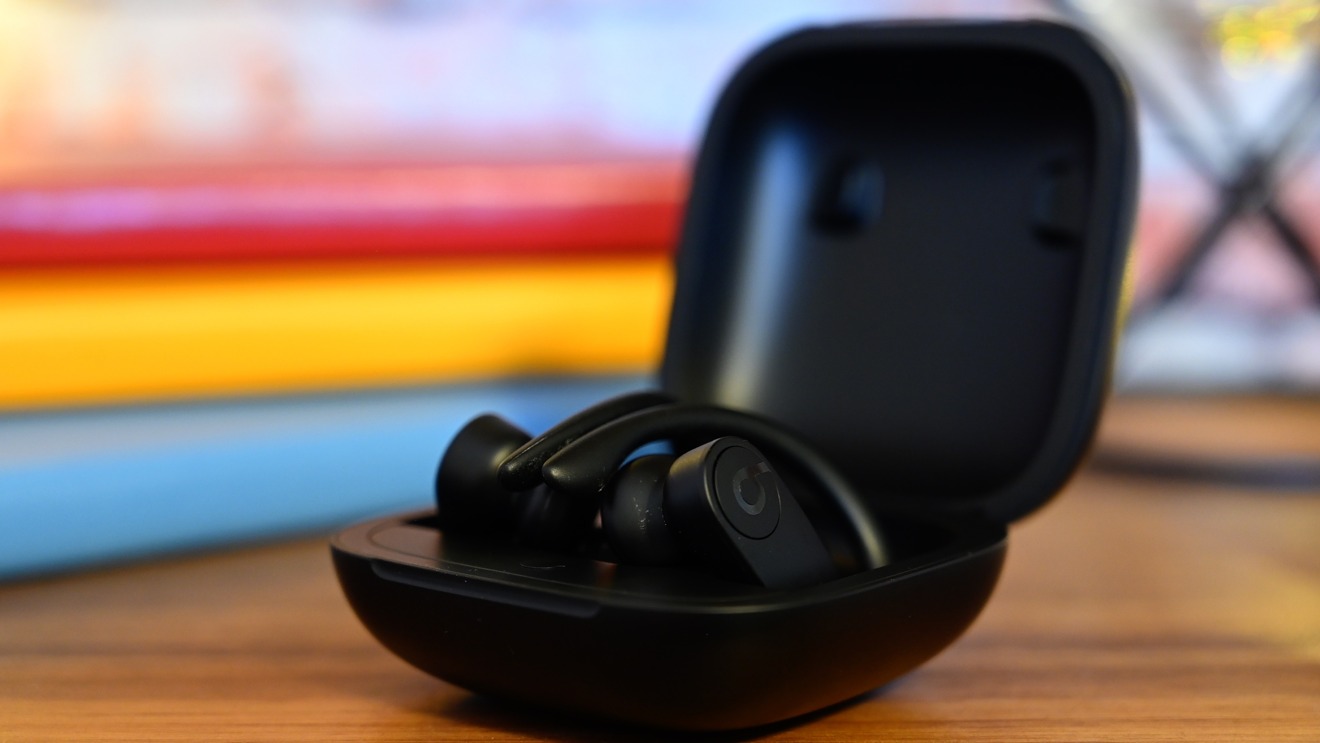 There are physical controls that makes them very easy to use, easily preferable to the tapping of the Buds and squeezing of the AirPods Pro.
On a single charge, Powerbeats Pro can jam for 9 hours, or 24 when you include the charging case. This is a better balance than what we see with the paltry 5 hours on AirPods Pro.
Unless you specifically need the ear hooks or extra bass, we'd recommend going with one of the other two sets for their additional features.
Which is best for you?
There is no easy answer in deciding which wireless earbuds are best. A lot of it comes down to the operating system of choice. While AirPods Pro and Powerbeats Pro work with Android and Galaxy Buds+ work with iOS, each has its own benefits when sticking with their own platform.
AirPods and Powerbeats have iCloud syncing which after being paired with your iPhone, causes them to appear on your Mac, iPad, Apple Watch, and Apple TV without you lifting a finger. They also support Hey Siri and get to take further advantage of Apple's custom wireless chip.
Galaxy Buds+ gain more personalization features and the easy setup process that AirPods have on iOS.
| | AirPods Pro | Powerbeats Pro | Galaxy Buds+ |
| --- | --- | --- | --- |
| Battery Life | 4.5 hours single charge, 24 total | 9 hours single charge, 24 total | 11 hours single charge, 22 total |
| Quick Charge | 5 minutes = 1 hour | 5 minutes = 1.5 hours | 3 minutes = 1 hour |
| Water Resistance | IPX4 | IPX4 | IPX2 |
| Controls | Force stem | Physical buttons | Personalized tap gestures |
| Noise cancelling | ANC & ambient listening mode | Passive noise cancelling | Passive noise cancelling & ambient listening mode |
| Fit | Customized oval ear tips | Customizable round ear tips & ear hooks | Round ear tips and wings |
| Cost | $249 | $249 | $150 |
There are a few ways to look at it to help you decide, however. If you don't think you need noise cancelation, then you can easily save yourself a hundred dollars by going with the Galaxy Buds+. Similarly, if you want the best single-charge battery life the Galaxy Buds+ are your best bet.
On the other hand, if you want the ones that will stay put the best, turn to the Powerbeats Pro.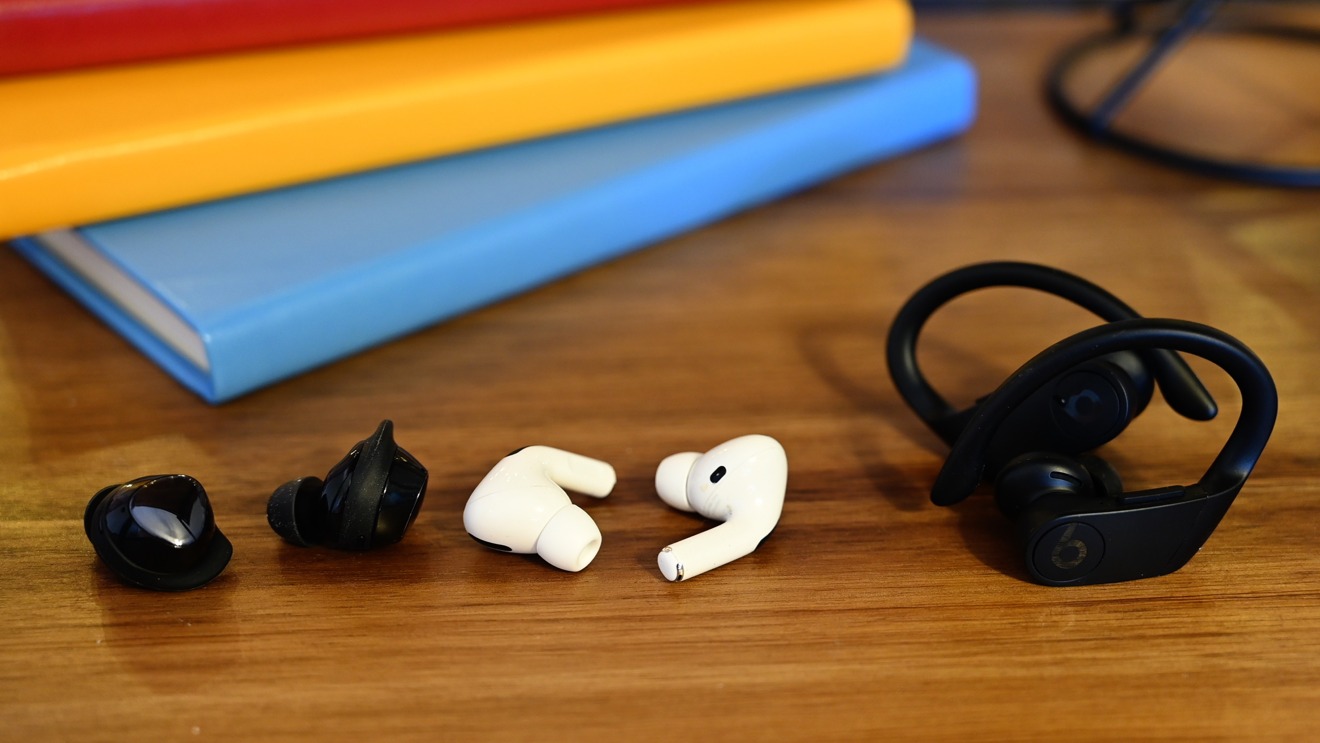 Finally, if you want the best overall, go with AirPods Pro. We'd also recommend AirPods Pro if you specifically want better noise cancelation, Hey Siri support, iCloud synchronization, or are a heavy Apple user.
Personally, we still prefer AirPod Pro. Not because we are undying AirPods fans — which we are — but because they have ineffable qualities that just make them a joy to use. They are so easy to use and setup, the case opens and closes with a satisfying click, and they connect without issue that you forget what it's like going back to other Bluetooth headphones. There is just something about using AirPods and AirPods Pro that is appealing and causes people to flock to them en masse.
Save on Apple AirPods Pro and Samsung Galaxy Buds+
Apple AirPods Pro are currently on sale, delivering the lowest price to date on Amazon at press time.