Apple removed Sensor Tower VPN, ad-blocking apps for gathering user data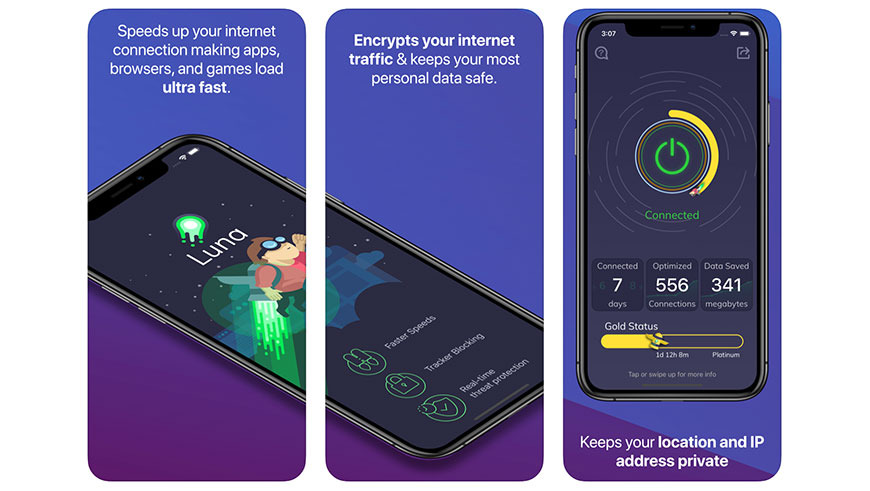 Apple recently removed an ad-blocking app owned by Sensor Tower after an investigation found the analytics firm to be secretly collecting user data through a variety of iOS and Android apps.
According to BuzzFeed News, Sensor Tower has distributed at least 20 data-harvesting apps on the App Store and Google Play store since 2015. The apps, many which have been removed for violating store guidelines, install a root certificate on a target phone to monitor data traffic and other user metrics.
Two apps, Adblock Focus and Luna VPN, were recently active on the App Store, while four apps — Free and Unlimited VPN, Luna VPN, Mobile Data, and Adblock Focus — were available in the Google Play store. Apple removed Adblock Focus and Google booted Mobile Data after being contacted by the publication. Luna VPN is currently under investigation by Apple.
None of the apps in question revealed an association with Sensor Tower, nor did they disclose data gathering operations designed to inform the company's analytics products. As noted by BuzzFeed News, however, code used in the apps was authored by developers who work for the firm.
An Apple spokesperson said a dozen Sensor Tower apps were previously banned from the App Store for violating terms of service, according to the report. The company strictly enforces privacy protocols that restrict developers from installing root certificate privileges on consumer devices, as the mechanism can reveal a bulk of iPhone's transmitted data and sensitive information. A number of high-profile tech companies have run afoul of those rules, including Facebook and Google.
Randy Nelson, Sensor Tower's head of mobile insights, in a statement to BuzzFeed News said the apps did not gather sensitive user data or personally identifiable information. Further, he noted "the vast majority of these apps listed are now defunct (inactive) and a few are in the process of sunsetting."
"We take the app stores' guidelines very seriously and make a concerted effort to comply with them, along with any changes to these rules that occur from time to time," Nelson said.
As for branding, Nelson said Sensor Tower kept its involvement a secret for competitive reasons.
"When you consider the relationship between these types of apps and an analytics company, it makes a lot of sense — especially considering our history as a startup," Nelson said. He added that the company's original intention was to build an ad blocker, but was unable to provide evidence of the project.