2020 iPhone again rumored to boast rear-facing time of flight 3D sensor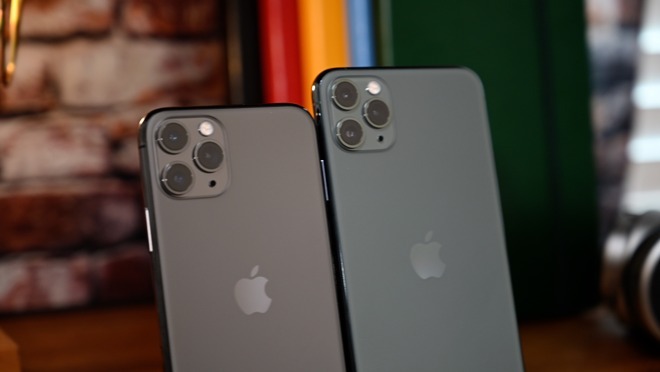 A report on Wednesday reaffirms numerous claims that Apple will this fall debut an iPhone model featuring an integrated rear-facing VCSEL laser system, good for depth measurements that power advanced augmented reality applications.
Citing sources familiar with Apple's plans, Fast Company reports the tech giant has tapped San Jose-based Lumentum to supply the lasers that will sit at the heart of the "world-facing" 3D depth sensor. Apple currently relies on Lumentum for the lasers in TrueDepth, the front-facing camera system which powers Face ID, Animoji and other features on iPhone and iPad.
Unlike TrueDepth, the forthcoming system is expected to calculate depth with time of flight (ToF) technology.
TrueDepth, introduced with iPhone X in 2017, deduces depth by using an infrared VCSEL transmitter and specialized receiver alongside a traditional color RGB camera module to measure deviations in structured light — a pattern of dots — projected across a user's face. The system rumored for 2020 generates a depth map by calculating the time it takes laser light pulses to bounce off a target.
Compared to TrueDepth, ToF systems are generally viewed as more accurate and viable over longer distances. The latter consideration is important for a system designed to measure a user's world.
As with previous reports, Fast Company believes a rear-facing 3D system will give way to more effective photography effects, specifically Portrait and Portrait Lighting modes that separate a subject from its background. AR apps could also benefit from a highly accurate depth array.
Samsung handsets including the Galaxy S10 5G, Galaxy Note 10+, Galaxy S20+ and Galaxy S20 Ultra, as well as other Android smartphones, currently integrate ToF camera solutions to bolster photography features and AR apps like Samsung's Quick Measure.
Fast Company has a fairly strong track record of accurately predicting Apple product launches, but has consistently missed the mark with its ToF forecasts. The publication first claimed Apple would integrate a rear-facing 3D camera in 2017, saying the technology would debut in what would eventually be marketed as iPhone X.
According to today's report, "at least one" iPhone will get the 3D camera system this year.
Last July, noted TF Securities analyst Ming-Chi Kuo predicted Apple to integrate rear-facing ToF sensors in both of this year's "iPhone 12" flagships.