Sonos S2 update is a bitter pill that is necessary for the future of streaming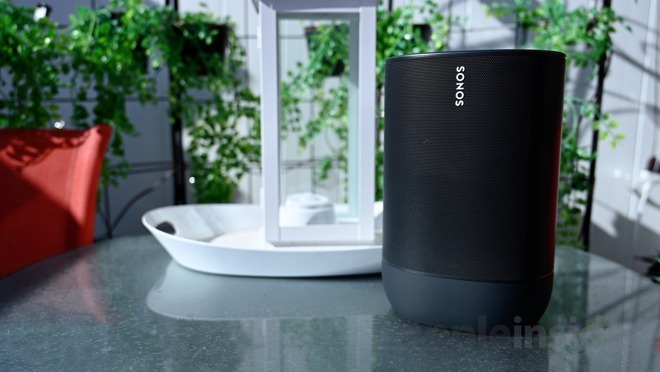 Sonos has announced a forthcoming update to select speaker models that may ruffle a few feathers, but is a necessary step toward the future of streaming.
"S2" is the name of the new operating system that Sonos plans to roll out to newer models of its devices starting this summer. That will leave some products in the dust; the original Play:5, Zone Players, and the early models of Connect/Connect:Amp will cease to receive new features.
Fortunately, Sonos isn't completely tossing older products by the wayside. They will continue to receive security updates and continue to function using the current Sonos app, which will be remain available under a different name while an all-new app will handle duties for S2-capable devices.
This firmware update, while disappointing for users still on those now-outdated devices, is a necessary step for the speaker-maker. Sonos has enjoyed a great reputation in the industry among consumers who love the wealth of features, continuous updates, and overall system integration.
Audio quality has always been great for the range, though the current OS is limited to CD quality. One of the major new benefits of the S2 operating system is it will open the doors for not only new features but a significant upgrade in audio quality.
Sonos has started to fall behind as one of the few major players to not include support for Dolby Atmos, and S2 will clearly pave the way for that to happen.
The painful update process
Once the update rolls out, users will have three options for their devices.
1) Remove the S1-only products from your system. With only S2 compatible products remaining, you'll be ready to download the new Sonos app in June.
2) Trade up S1-only products to their S2 compatible equivalents. For customers who choose this option, we continue to offer a 30 percent discount as part of our Trade Up program.
3) Run your existing system on the S1 app. You'll still get bug fixes and security patches, and we will work with our partners to keep your music and voice services working for as long as we can.
4) Separate your system into two. We'll publish detailed instructions for how to do this nearer the time. Unfortunately, it won't be possible to group an S1 system with an S2 system.
None of that sounds particularly fun, but once people migrate to the new system, they will surely see benefits for years to come.
Not Sonos' first controversy
Sonos is, in a way, at war with its aging devices. It launched another controversial program that would give users a generous discount for upgrading to a new device and disposing of their old products.
Unfortunately, Sonos' solution — basically a trade-in program — wasn't well received; relinquish the old device and get a solid savings on a new speaker. Instead of actually turning in that speaker to Sonos, which would have cost shipping fees, Sonos tried to save some cash by allowing the customer to dispose of the speaker themselves.
How does Sonos ensure that the speakers are actually trashed or recycled rather than continue to be used? Brick them.
The optics are terrible. Sonos leaves the legacy speakers in customers' hands and, through software, makes it nothing more than a paperweight. Sonos needs to get users upgraded because of the new app and OS but they certainly bungled the way they attempted to pull it off.
Now that the operating system and app updates were made clear, we can see why Sonos was so desperate to phase out aging hardware.
Obsolecence is never fun
Products becoming obsolete is never fun, especially as they continue to function and are reliable. But they can't be around forever and Sonos has done an — at times — questionable job of handling that. Looking at the history of Sonos, however, the company has continued to innovate, push the market forward, and deliver many updates to customers with additional features long after they originally purchased it.
As S2 prepares to roll out in the coming months, we can only hope that Sonos has planned even further into the future and learned from its past missteps as it delivers new gear.
Sonos last released new products in September of 2019, including the One SL that lacks a microphone, the updated Sonos Port, and the exceptional Sonos Move. Any new products that are released after May will ship with S2 already installed.