Apple Card sharing more data with Goldman Sachs, gets more transaction detail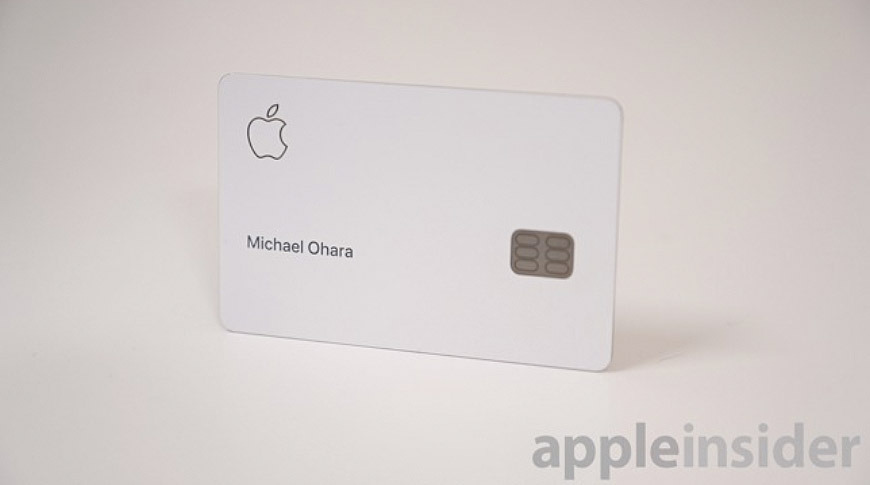 AppleInsider is supported by its audience and may earn commission as an Amazon Associate and affiliate partner on qualifying purchases. These affiliate partnerships do not influence our editorial content.
Apple will now share more anonymized data with its financial partner, Goldman Sachs, in hopes of changing how credit is offered to new customers.
The Apple Card is finally getting additional financial detail to its internal transactions. Now, instead of just seeing "Apple Services" listed on a transaction, you'll see additional information that clearly states what that transaction was.
This has been a long-awaited change to the Apple Card. Those who have used "Apple Services" have often wondered just what they were paying for when looking over their bill. Now transactions will append helpful information, like "iCloud Storage Plan" or "Apple Music Subscription" to the charges.
The Apple Card is also gaining an update to its privacy policy. Apple will now share more data with its financial partner, Goldman Sachs. According to Apple, this information is still anonymous and will be used to help create a new credit assignment model.
Additionally, there's now an opt-in option that allows users to share more personal data with Goldman Sachs if they don't get approved for the Apple Card at first pass. Included data would be Apple product and service purchase history, how long a user has had an Apple ID, and how much they routinely spend with Apple.
You may be eligible for certain Apple Card programs provided by Goldman Sachs based on the information provided as part of your application. Apple may know whether you receive the invitation to participate and whether you accept or decline the invitation, and may share that information with Goldman Sachs to effectuate the program. Apple will not know additional details about your participation in the program.
Apple may use information about your account with Apple, such as the fact that you have Apple Card, for internal research and analytics purposes, such as financial forecasting. Apple may also use information about your relationship with Apple, such as what Apple products you have purchased, how long you have had your Apple ID, and how often you transact with Apple, to improve Apple Card by helping to identify Apple metrics that may assist Goldman Sachs in improving credit decisioning. No personally identifiable information about your relationship with Apple will be shared with Goldman Sachs to identify the relevant Apple metrics. You can opt out of this use or your Apple relationship information by emailing our privacy team at [email protected] with the subject line "Apple Relationship Data and Apple Card." Applicants and cardholders may be able to choose to share the identified metrics with Goldman Sachs for re-evaluation of their offer of credit or to increase their credit line. Apple may share information about your relationship with Apple with our service providers, who are obligated to handle the information consistent with this notice and Apple instructions, are required to use reasonable security measures to protect any personal information received, and must delete the personal information as soon as they have completed the services.
The new policy appears in iOS 13.4 updates, though the ability to opt-in to sharing personal data won't be rolling out until later.