Unicode 14 release delayed 6 months due to COVID-19, version 13 emoji not impacted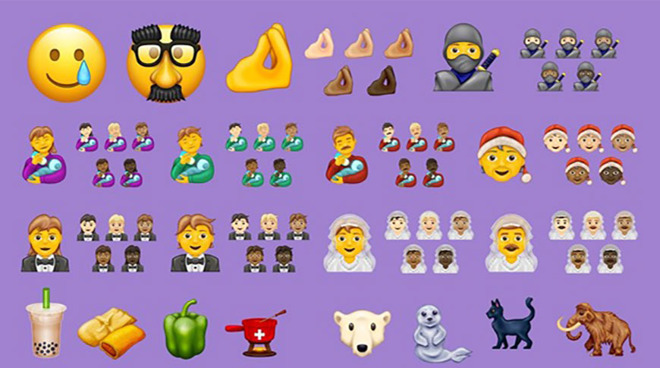 AppleInsider may earn an affiliate commission on purchases made through links on our site.
An expected version 14 release of the Unicode Standard has been delayed to September 2021 due to COVID-19, the Unicode Consortium announced on Wednesday, meaning new emoji might not reach iPhone until 2022.
According to the group, the pending release of version 14, which is anticipated to include specifications, data and corresponding emoji characters, will be postponed from March 2021 to September of that year.
Typically, developers are given a healthy lead time to incorporate a new Unicode release into their respective products, like Apple's iPhone. As an example, the version 13 Unicode Standard announced in March is expected to reach consumers in software updates this fall.
"Under the current circumstances we've heard that our contributors have a lot on their plates at the moment and decided it was in the best interests of our volunteers and the organizations that depend on the standard to push out our release date," said Mark Davis, President of the Unicode Consortium. "This year we simply can't commit to the same schedule we've adhered to in the past."
The change of plans does not impact the current version 13 release, meaning the 117 new emoji previewed in January should be available later this year.
Looking ahead, emoji character submissions have been postponed to September 2020.
In the interim, the consortium is investigating the feasibility of releasing a point update that integrates emoji sequences. Version 13's black cat, for example, is a sequence that combines the cat emoji and black large square emoji. Since sequences rely on existing code and characters, it might be possible to issue an update in time for 2021.