Apple extends Services including Apple Music to many more countries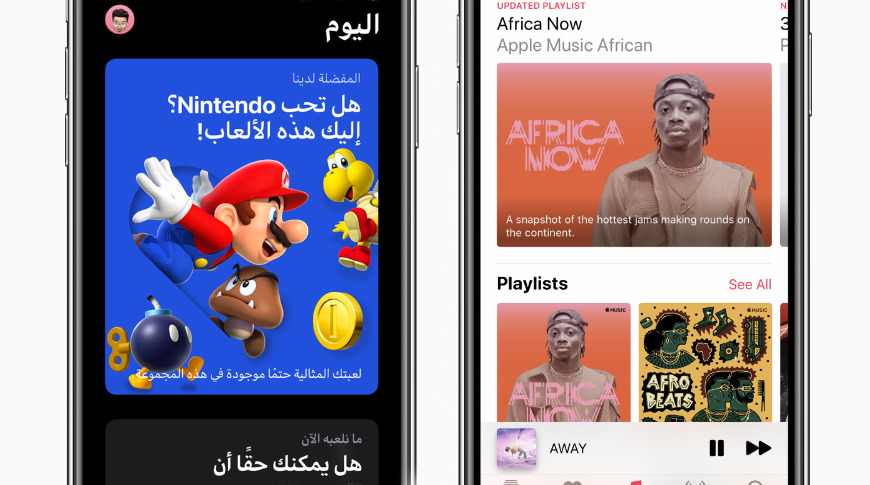 Core Apple Services ranging from iCloud and the App Store, to Podcasts and Apple Arcade, are now available in 20 further countries, while Apple Music has been launched in 52 more.
Using an iPhone 11 Pro, for instance, without Apple Music seems odd. And using any iPhone without the App Store seems impossible. Yet until now, that was the situation for a great many countries including Africa, the Middle East, and parts of Europe. Apple has now brought its major services to 20 more countries, and also brought Apple Music to a total of 52 more regions.
"We're delighted to bring many of Apple's most beloved Services to users in more countries than ever before," said Oliver Schusser, Apple's vice president of Apple Music and International Content in a press release.
"We hope our customers can discover their new favorite apps, games, music, and podcasts as we continue to celebrate the world's best creators, artists, and developers," he continued.
Apple has now launched the App Store, Apple Arcade, Apple Podcasts, Apple Music, and iCloud to African countries including Cameroon, Morocco, and Zambia. These services are now available for the first time in the Maldives and Myanmar, in Bosnia and Herzegovina, Iraq and more.
Afghanistan and Nauru, in Oceania, have gained most of these services but still lack Apple Music. Whereas Apple Music alone has further expanded into countries ranging from the Algeria and the Bahamas, to Qatar and Yemen. Subscribers in each of these new Apple Music regions are to get a free six-month trial of the service.
Apple notes that this means Apple Music is now available in 167 countries or regions, while iCloud and the App Store are now in 175. Apple maintains a list of which services are available in which countries worldwide.