HBO Max to launch on May 27 with 10,000 hours of content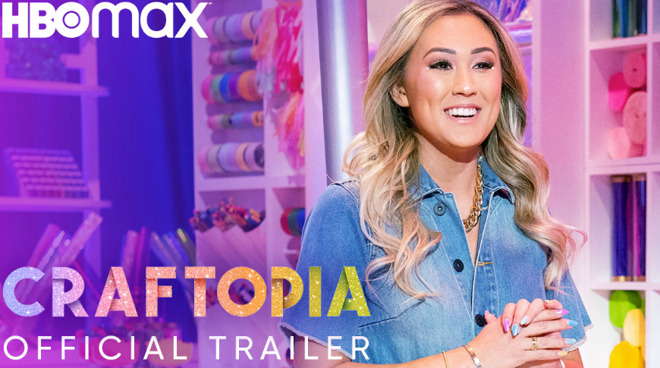 AppleInsider may earn an affiliate commission on purchases made through links on our site.
Set to replace HBO Now at some point soon, the new HBO Max curates over ten thousand hours of content for all ages, drawing from an extensive, 100-year old library owned by WarnerMedia.
Launch day premieres will include all-new Looney Tunes Cartoons, Anna Kendrick in the HBO Max Original "Love Life," Documentary "On the Record," and famous YouTuber LAurDIY's new series Craftopia. Even Sesame Street's own Elmo will be getting a show — "The Not Too Late Show with Elmo."
After the initial launch, HBO Max Originals will be released on a regular cadence. Upcoming shows will include "The Flight Attendant," based on the best seller by Chris Bohjalian; the "Friends" unscripted cast reunion, and a three-part documentary series on Amy Schumer titled "Expecting Amy."
Additionally, HBO Max will utilize WarnerMedia's century-old library of fan favorites, including content from CNN, TNT, TBS, truTV, Cartoon Network, Adult Swim, Crunchyroll, Rooster Teeth, Looney Tunes, and more. A selection of classic films will be available through a partnership with Turner Classic Movies.
"Our number one goal is having extraordinary content for everyone in the family, and the HBO Max programming mix we are so excited to unveil on May 27th will bear that out," said Robert Greenblatt, Chairman of Warner Media Entertainment and Direct-To-Consumer. "Even in the midst of this unprecedented pandemic, the all-star teams behind every aspect of HBO Max will deliver a platform and a robust slate of content that is varied, of the highest quality, and second to none."
Other existing content will include the libraries of "Friends," "The Big Bang Theory," "Rick and Morty," "Sesame Street," "The O.C.," and "Anthony Bourdain: Parts Unknown." Content to be added later will include "South Park," "Gossip Girl," "The West Wing," and more.
The service will cost $14.99 a month at launch and it is unclear when HBO Now will be phased out. The service will be available as a standalone service, and also through the YouTube TV service.