Haptic Touch for notifications doesn't work on iPhone SE [u]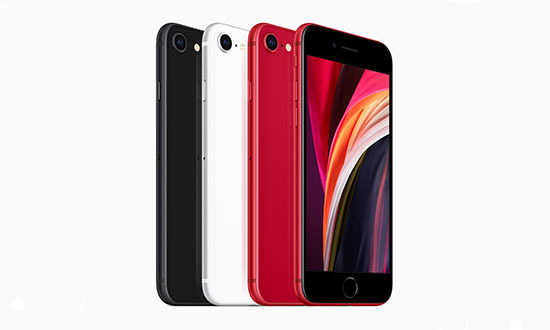 AppleInsider is supported by its audience and may earn commission as an Amazon Associate and affiliate partner on qualifying purchases. These affiliate partnerships do not influence our editorial content.
Apple's Haptic Touch feature does not appear to function for notifications on the new iPhone SE, according to user reports and our own testing.
Usually, an iOS feature called Haptic Touch allows users to long press on a notification on the Lock screen or Notification Center to bring up rich notification options. That functionality appears absent from the iPhone SE.
Since the iPhone SE shipped to customers on April 24, there have been a handful of complaints on Reddit, Twitter and other social platforms about the missing feature. As anecdotal reports indicate, Haptic Touch works on the iPhone SE in other areas of the system, such as on app icons on the Home screen.
AppleInsider confirmed that Haptic Touch does not work with notifications on the Lock screen and Notification Center with our own iPhone SE device.
When we tested an iPhone 8 — the progenitor of iPhone SE — running the latest version of iOS 13, we were able to use Haptic Touch on notifications normally. The iPhone 8 does have 3D Touch, however.
Haptic Touch does appear to work fine on incoming notifications when an iPhone is currently in use. That could suggest that this is a bug or some type of software oversight.
One Redditor said they contacted Apple Support, who reportedly confirmed that this is an issue. Interestingly, that Apple Support customer also apparently told the Reddit user that there's no software update planned to fix it.
Of course, Apple Support staff aren't always privy to information about Apple's upcoming hardware and software releases, so a fix could be in the works.
Update: TechCrunch's Matthew Panzarino in a tweet confirmed Haptic Touch is "working as intended" on iPhone SE, suggesting the functionality will not be added in a future update.