Apple to reopen Apple Stores in Germany on May 11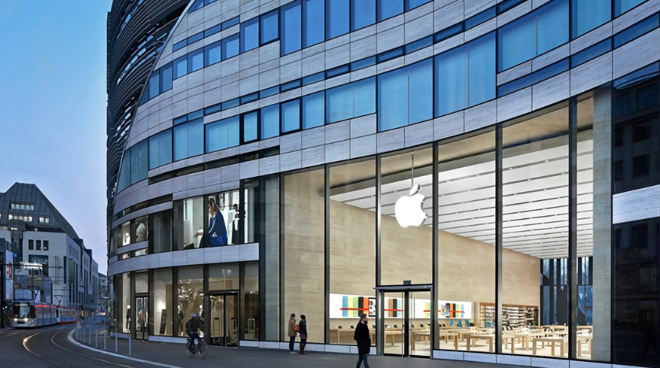 AppleInsider may earn an affiliate commission on purchases made through links on our site.
Apple is to reopen at least three of its stores in Germany on May 11, in line with the country's newly-announced measure for allowing shops to open with extra hygiene measures.
Following the reopening of its stores in Austria and Australia, Apple is to open at least three of its ones in Germany. The company operates 15 Apple Stores in the region, but ones in Dusseldorf, Frankfurt and Rosenstrasse will open with limited hours from May 11.
According to German-language publication Macerkopf, it appears that the plan is to reopen all of the stores in the country, and quotes an Apple spokesperson explaining what services will be available.
"After many Germans work and learn from home, we will initially focus on service and support at the Genius Bar," Apple reportedly told Macerkopf. "Until further notice, we will take additional precautions, such as checking body temperature, maintaining the minimum distance, and wearing mouth-to-nose coverings and schedules, to ensure that customers and employees stay healthy."
As with recent reopenings in Austria and Australia, and previous ones in South Korea and mainland China, the German Apple Stores will also implement social distancing.
In a similar statement to its Austrian opening, Apple reportedly added recommendations for waiting customers.
"Our concept for maintaining the minimum distance requires that only a limited number of visitors stay in the store at the same time, so that walking customers may have to wait at the entrance," said Apple. "We recommend our customers, if possible, to shop online with the options for delivery or collection in the store."
The three German Apple Stores that have so far published their new opening hours, all state that the stores will operate from 11:00 to 19:00 local time.
This reopening is in line with Germany's coronavirus policy, which this week saw the first relaxing of lockdown rules with the opening of some stores.