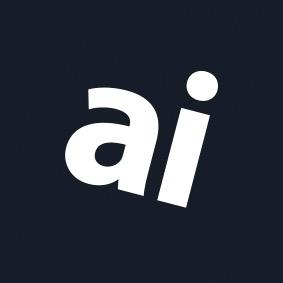 Why you can trust AppleInsider
Review: Serena Shades are a HomeKit dream with a custom price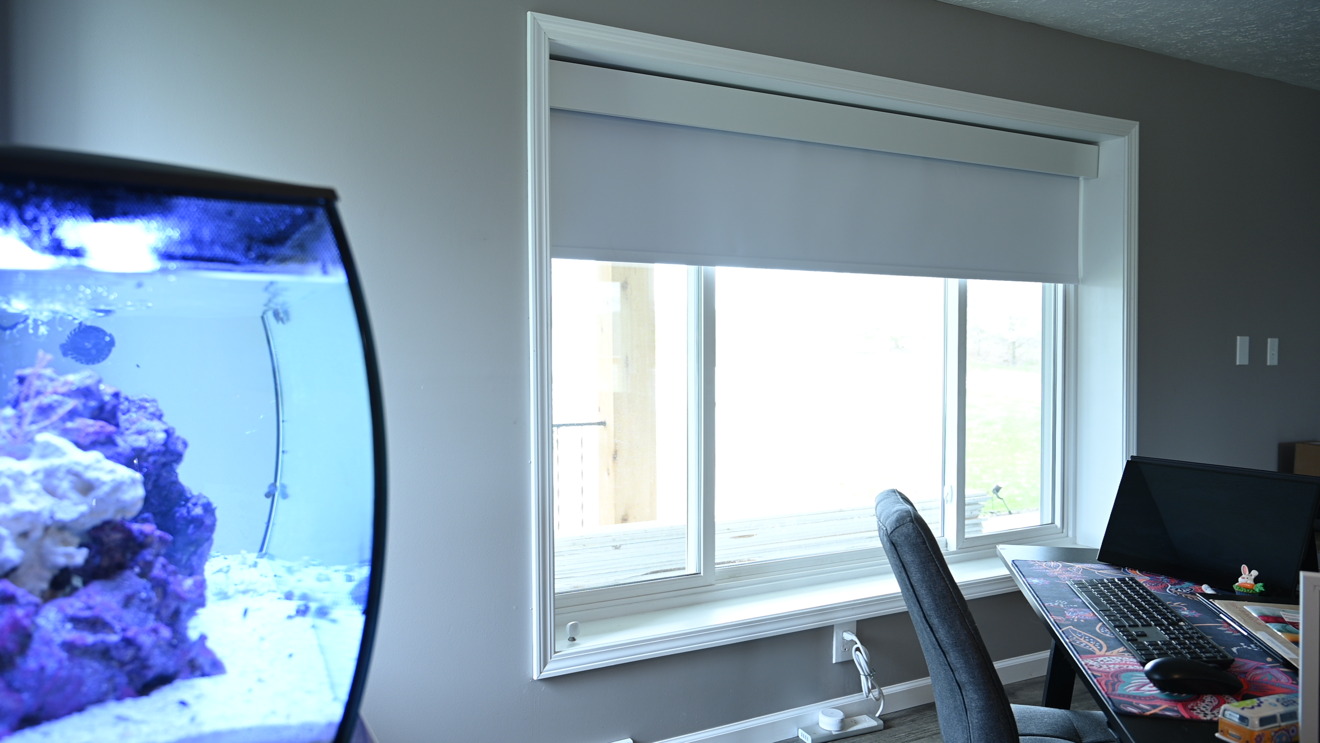 ---
Serena Shades by Lutron can be a pricey investment for your smart home but one we find worth it thanks to their verbose HomeKit support, easy installation, superior design, and the improvements to our quality of life.
The design process
You have two options when choosing Serena Shades. You can hop over to Amazon and choose from white or shell in one of five standard sizes. It is simple, easy, and mount inside your window's frame. Obviously, though, options are limited if you want a different material, a pop of color, a different size, or a different mount.
That is where the custom builder comes into play. Available through Serena Shades' website, you can truly build the shades of your dreams.
The first customization option is whether you're looking for honeycomb, wood blinds, or roller shades. Then enter the width and height of the window — measured at three points to ensure the shades will fit. Following that, opt for battery or wired. For ours, we went battery powered which will last up to four years depending on use and the size of your shade.
Continuing the design process, choose between inside mount, outside mount, or outside mount above the frame. Choose the headrail option including the architectural fascia we chose, fabric wrapped fascia, no fascia, or no fascia with a reverse roll.
Finally, pick the fabric style (sheer, translucent, blackout) and color. There are several collections and styles to choose from when it comes to color.
Do note that if you have a larger window, your options become slightly more limited. Not all fabric comes wide enough for large statement windows.
Designing your shades doesn't take long and a running total on the right shows your real-time cost based on the choices you make. This is important as to not get a big surprise at the end because you chose several high-end options.
Installation and setup
Once ordered, our shades arrive a mere two weeks or so later, neatly packed. We followed along with the included instructions, mounted the bracket, affixed the shades, inserted the batteries, and closed the cover. It wasn't difficult and didn't take much time at all.
Especially if your window is large you will likely need a second person to help with the install as it gets awkward, not to mention hefty. We'll admit, we did manage to pull it off single-handed though we wouldn't recommend it.
We won't run down the entire mounting process, but it was about as involved as any other set of shades. Mount the clip, add the blinds, lock them in, add the batteries, and close up the fascia (if you have one).
It is painless and we managed in only maybe 20-30 minutes, though we were slowed down taking photos of the process.
Once we had them installed, the only thing we ran into that was an issue was on occasion, which has only happened three or four times in our six months with the shades, is the cover on the architectural fascia would fall. Not sure if a door slamming or a train rumbling by caused it, but it was startling the first or second time. It has also come down inadvertently when we were wiping it down to dust.
After the shades are installed you complete the smart setup with the Lutron app. This too was effortless and painless as the app quickly found the shades and we added them to the appropriate room.
The app has a few useful touches, including setting the maximum extension length so it doesn't hit the bottom sill of your window.
Connectivity and reliability
When it comes to connecting and using the Serena shades there is bad news, and there is good — very good — news.
To use the blinds, you need the Lutron Caseta bridge, which connects the shades to the your network and exposes them to the Lutron app and HomeKit. That is the bad news, as no one likes to add an additional hub, especially if you have no other Lutron gear.
That leaves you adding a hub for the sole purpose of controlling the shades.
Truth be told, we already have a lot of hubs lying around. Hue lights, Logitech Pop, Aqara, Arlo, et cetera are all quite common to users, and the prospect of adding an additional one amps up our anxiety.
The thing is, a bridge is just a necessity. These shades run on batteries and to have a constant Wi-Fi connection would hammer them, reducing their run time significantly.
The only thing worse than needing another bridge is having to replace several massive batteries more often than your contact lenses. That's why many accessory types — smart bulbs, to cameras, to smart locks — all use bridges.
With the bridge, you can control the shades from the Lutron app, using Alexa, through many third-party devices like the Brilliant wall switches, or — in our case - HomeKit.
What we can say about the bridge, is in our time using it — a few months now — we've not had a single issue with connectivity. Not once have the shades shown as unresponsive. Many of our HomeKit accessories, at one time or another, have been unresponsive.
Over time, HomeKit has become significantly more reliable and the Serena shades are a gleaming example of how an accessory should work.
There are several ways that we control the shades. We have a few scenes that include the shades, such as "good morning" and "good night." We also have them drop down to about 30 percent whenever we leave the house and open back up as we arrive.
For manual control, we usually holler at our HomePod which is also in the living room.
"Open the window 50%," "Close the living room blinds," "Raise the blinds" are all phrases that Siri will recognize to control the shades. If you have multiple in your home, Siri can control them all at once or you can call out specific rooms or windows.
Then we have the Lutron remote, a simple battery-powered pico remote that talks to the shades and lets them move up or down, regardless of whether you have an internet connection or not. It is an easy, physical control for those who don't want to use their voice, can't use their smart device, or are unable.
Having a physical control is a crucial part of any smart home, and something we've made a requirement in our own home when installing new devices.
Should you buy the Serena shades?
The only ding we can count against the Serena shades by Lutron is the price. These are by no means off-the-rack shades you pick up at Lowe's and add a remote control to. They are custom built by you to fit the size of your window, with your material of choice, with the proper cover, power preference, et cetera.
For my own massive front window that measures more six feet wide, opting for battery, blackout material, the modern facade on the top, etc ran as around a grand.
For many, many people — while enticing — these are far out of their price range. It is hard to justify spending that much on a window, let alone several windows in the home.
At the same time, custom shades are big business and many see the value in them, and getting a motorized set that also works with HomeKit is as good as you can get.
In our home, we have motorized shades on three windows, specifically the ones that we want to automate daily. The living room and two bedroom windows all got this treatment and the living room window is the only one that is that large. This allows us to wake up to the sunrise and us to control the front window from anywhere which helps while we are out of town to ward off would-be intruders.
We didn't have motorized shades before, and we found ourselves never opening our windows. They stayed shut in the bedroom all the time and the ones in our living room maybe got opened when we expected company. It's not that it was hard to do, but it was just another task we had to repeat each morning and night.
Thanks to Serena Shades and their HomeKit support, we have them operating on a schedule, we can wake up to the sunrise in the morning, and our "good night" scene can automatically shut all of them at once. We get more sunlight in our house which makes it feel brighter and more lively and strips away the manual chore of opening and closing them manually.
It is also a nice comfort to know the shades are closed in the living room after you've gotten in bed. No more getting up out of bed to make sure our lights are off, the door is locked, garage is closed, or the shades are down.
If you are already looking at new custom shades we think it is entirely worth it to make the jump to a set of Serena shades that are motorized and integrates exceptionally well with Apple's smart home platform.
They look great, have a huge array of design options, work flawlessly, tie into HomeKit, and are an easy way to upgrade an existing home or to outfit a new home.
Great look with many design options
Easy to install
Battery operated
Perfect HomeKit interation
Pico remote available for physical control
Part of larger Lutron Caseta ecosystem
Reliable
Can get very expensive
Requires a bridge
Cover comes open time to time
Rating: 4.5 out of 5
Where to buy
Lutron Serena Shades can be ordered off of Amazon in white and shell in several sizes starting at $479 or customized to your size when ordering. Fully customized options can be ordered through the Serena Shades website. The Caseta Bridge, which is also used for other Lutron accessories, runs around $79 on Amazon. The pico remote will run you an additional $59.99 from Amazon.