iPhone SE delivery times shortening globally, suggesting supply ramp up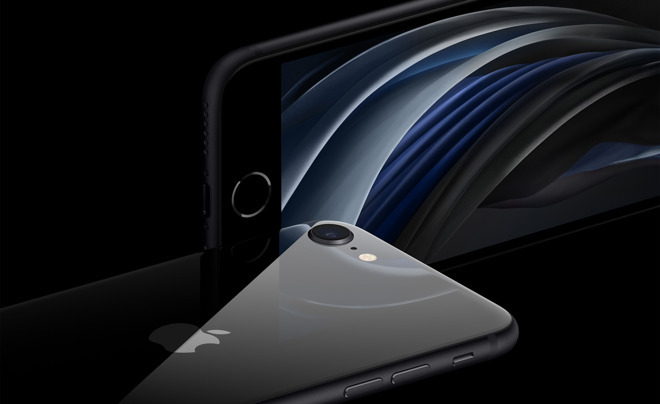 Customer delivery times for Apple's new iPhone SE are getting shorter in early May, according to new data compiled by JP Morgan.
In a note to investors seen by AppleInsider, JP Morgan analyst Samik Chatterjee said that the investment firm is seeing decreased iPhone SE delivery times across the globe. Aggregate delivery-at-home timing across the globe has reached 10 days in the fourth week since the iPhone SE became available. That's an improvement over the 18-day aggregate wait time in the third week, Chatterjee says.
In the U.S., which accounts for about 35% of iPhone shipments, customers may only have to wait about 15 days to get their hands on an iPhone SE after placing an order, an improvement over the 22 day delivery time tracked in week 3.
Shipment speed also appears to be moderating in China and Western Europe, which includes Germany and the U.K. Each of those regions accounts for about 15% of iPhone shipments, JP Morgan notes.
It's not clear what is driving these improved delivery estimates, however. They could be a sign that supply of the popular entry-level iPhone has caught up to demand. On the flip side, they may indicate that demand is starting to wane.
JP Morgan compiled its availability data by aggregating the average delivery date of the iPhone SE across various countries using Apple's online storefront.