Apple's $500M agreement to settle iPhone throttling controversy gets preliminary approval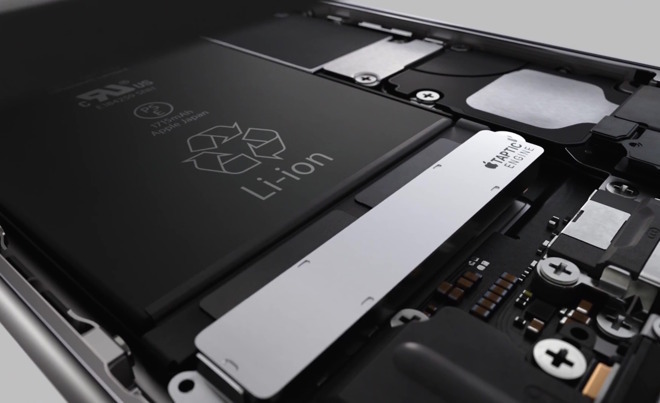 Apple's proposed $500 million deal to settle a series of class action lawsuits involving the so-called iPhone slowdown controversy received preliminary approval on Friday, moving the kerfuffle closer to an official conclusion.
U.S. District Court Judge Edward J. Davila in a Zoom call today informed Apple and a number of plaintiffs that he intends to extend final approval deadlines by a few weeks due to the ongoing coronavirus pandemic, reports Law360.
Under terms of the deal, class members, which include iPhone 6, 6 Plus, 6s, 6s Plus, 7, 7 Plus and SE device owners who performed certain software updates, will receive $25 each for their troubles. That payout could reach up to $500 per instance should collective claims and attorneys fees not reach $310 million.
Class counsel is asking for 30% of the $310 million pool, or $93 million, and $1.5 million in expenses.
Calling the agreed-upon arrangement "fair, reasonable and adequate," Judge Davila on Friday gave his initial approval. Attorneys noted turnout for the $25 claims should be high as Apple has email addresses for most members of the class.
Apple's settlement applies to dozens of identical cases that were consolidated in the U.S. District Court for the Northern District of California in 2018. The company was brought to task for false advertising, alleged unfair business practices, trespass to chattels, breach of contract and unjust enrichment for its part in issuing an iOS feature that temporarily throttles iPhone's processors during instances of heavy load. Apple released the hardware management feature in iOS 10.2.1, and all subsequent iOS versions, to mitigate negative effects of aging iPhone batteries, specifically unexpected shutdowns suffered by certain iPhone 6 and 6s devices.
Critics claimed Apple failed to adequately inform users about the feature and its ability to slow down handset performance without user consent. Release notes accompanying the 10.2.1 release state only that the update "improves power management during peak workloads to avoid unexpected shutdowns on iPhone."
A Reddit user ultimately uncovered the CPU throttling function through benchmarking testing, with the results touching off a firestorm of complaints and rekindling rumors of a so-called planned obsolescence scheme.
Further testing from third parties confirmed the presence of an undisclosed throttling process, prompting Apple to issue an apology to iPhone owners for a lack of transparency. To make up for the alleged indiscretion, prices on out-of-warranty battery replacements were cut and the company later introduced a battery health tool that allows users to disable the throttling feature manually.
Multiple class-action lawsuits and government inquiries followed Apple's announcement. After years of legal back-and-forth, Apple and class counsels reached a $500 million deal in March.