Scott Forstall discusses being hand-picked by Steve Jobs and working at Apple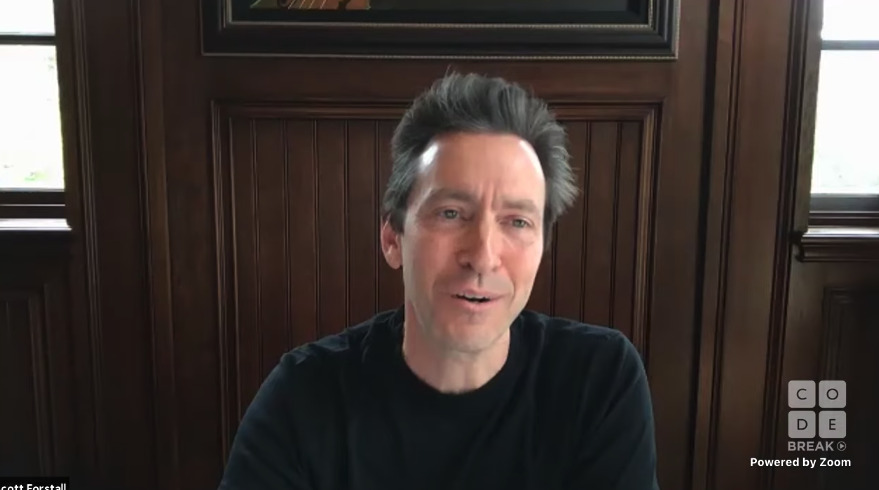 Former Apple executive and Senior Vice President of iOS Scott Forstall has shared the story of how he was hand-picked by Steve Jobs at NeXT, kickstarting his career at Apple.
While he'd initially planned on working at Microsoft, Scott Forstall attended an interview at NeXT, the company founded by Steve Jobs after he'd departed Apple. The interview was to last all day and involve seventeen people before it was through.
A mere 10 minutes into the first interview, Jobs pulled the first interviewer from the room, took them to the hallway, and promptly dismissed them. He then began to interview Forstall one-on-one.
"He just started peppering me with question after question after question, and after about 15 minutes, we really clicked — on design, philosophy, and a bunch of other things," said Forestall.
"He stopped, he looked at me and said, 'I know you have to interview for the rest of the day. I don't care what anyone says, at the end of the day, I'm giving you an offer.' Then he said, 'But please, pretend you're interested in everyone's questions throughout the rest of the day.' Then he looked at me and said, 'I'm sure you're going to accept this offer.' So that was his way to convince me."
He wound up turning down an existing offer from Microsoft, only to receive a strange message the next day.
"The next day, I open up the door to my apartment, and there was a box outside. I open it up, and inside is a dead fish," recalled Forstall.
The box had been sent by Microsoft — though not as a threat. As it turns out, the box contained a king salmon from Seattle's Pike Place fish market. The implication was that Forstall wouldn't be able to purchase fish of that quality were he to move to California's Bay Area.
Forstall wound up cooking the fish and eating it for dinner that night. Afterward, he went on to find a fruitful career with NeXT, then Apple, for the next two decades. Forstall departed Apple in 2012, allegedly to much relief of other executives.