Add three internal drives to the Mac Pro with the Sonnet Fusion Flex J3i
Sonnet Technologies has announced the Fusion Flex J3i, which allows the user to mount three hard drives or SSDs internal to the 2019 Mac Pro.
The Sonnet Fusion Flex for the Mac Pro comprises a custom mounting bracket and plates that support the installation of 3.5-inch SATA hard disk drives and 2.5-inch SATA SSDs, mounting hardware, plus the needed power and data cables. The bracket installs on the mount points near the Mac Pro PCIe slots, and connects the mounted drives to the internal USB and SATA ports.
The Fusion Flex J3i is sold without drives. Capacity is limited by the user's provided drives, with 6 gigabits per second max speed for the drives attached to the SATA ports, and 5 gigabits per second for the drive attached to the internal USB port.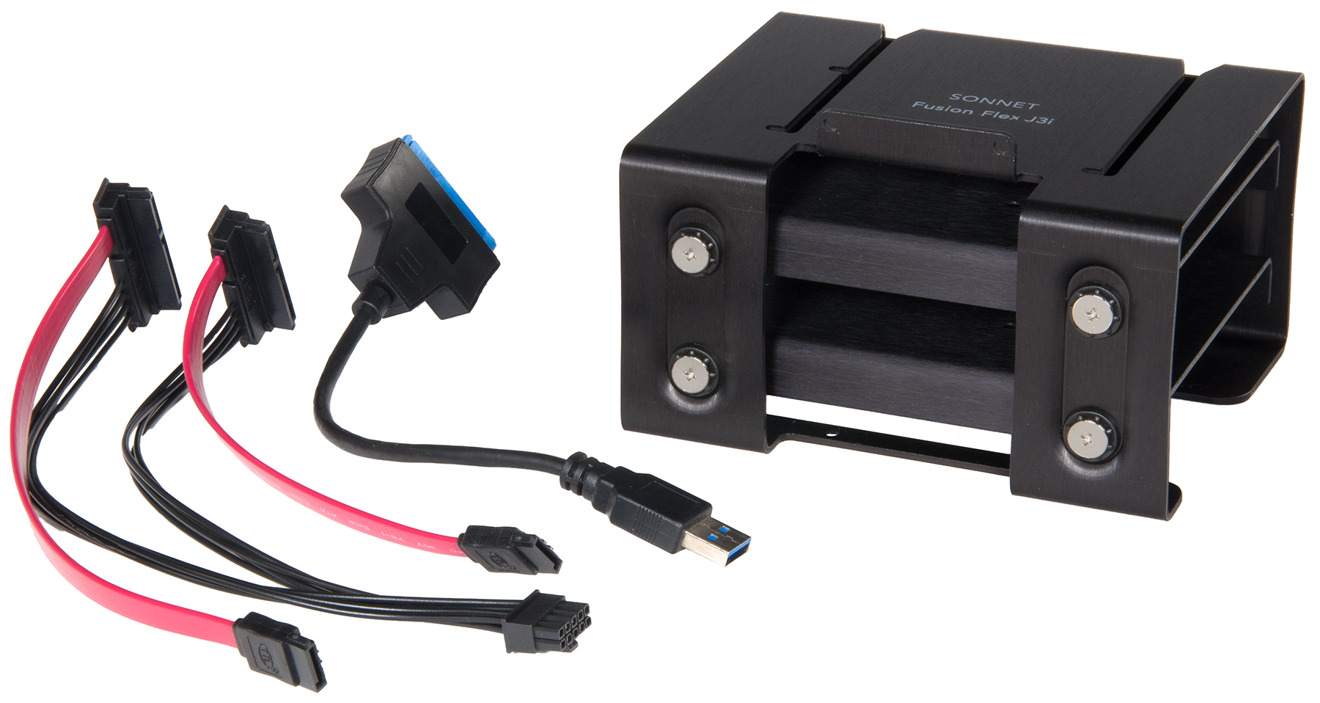 The Fusion Flex J3i will be available by June 15 at a retail price of $199.99.