Court dismisses lawsuit alleging Apple, others suppress political content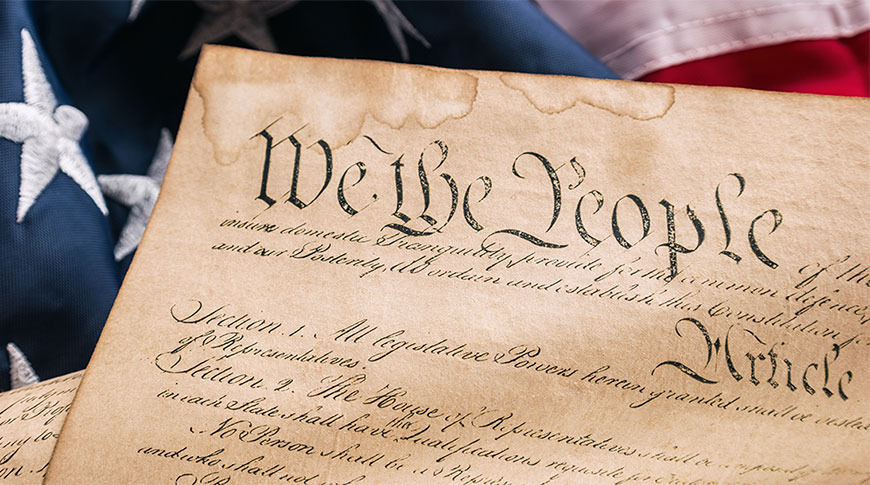 A right-wing affiliated nonprofit saw its legal play against four tech giants fail on Wednesday when a federal judge ruled the group failed to prove violation of its First Amendment rights.
U.S. District Court Judge Trevor N. McFadden in a ruling handed down in Washington, D.C., said Freedom Watch was unable to successfully argue that Apple, Google, Facebook and Twitter suppressed conservative content on their respective platforms.
According to the dismissal, first reported by TechCrunch, McFadden found Freedom Watch unable to provide evidence on a claim stating Twitter and other companies act as "quasi-state actors" that "create[ ], operate, and control public platforms that are for public use and public benefit." The original lawsuit alleged owners of social media platforms are capable of regulating free speech, and do so at the peril of conservative voices.
Filed with the U.S. District Court for the District of Columbia in 2018, the suit sought justice for "all politically conservative organizations" and individuals who have "experienced illegal suppression and/or censorship of their media."
Alleged actions taken by defendants supposedly resulted in financial loss and, more importantly, the unconstitutional suppression of free speech. Further, the companies allegedly work in concert with traditional media outlets to smear President Trump.
Plaintiff Laura Loomer cited as evidence her ban from Twitter and Facebook following what was classified as hate speech against Congresswoman Ilhan Omar. Loomer, who has a long history of publicly voicing anti-Muslim sentiment, also claimed Google engaged in a conspiracy to stifle growth of the Freedom Watch YouTube channel.
"The Plaintiffs do not show how the Platforms' alleged conduct may fairly be treated as actions taken by the government itself," McFadden writes. "Facebook and Twitter, for example, are private businesses that do not become state actors' based solely on the provision of their social media networks to the public."
He goes on to note, "selective censorship of the kind alleged by the Plaintiffs may be antithetical to the American tradition of freedom of speech, it is not actionable under the First Amendment unless perpetrated by a state actor."
Apple's involvement in the alleged conspiracy is not detailed, though the Freedom Watch podcast was available on the Apple Podcasts platform in 2018.
While not directly related to today's ruling, White House officials said President Trump will sign an executive order on social media companies on Thursday, reports Reuters. What the order entails is unknown, but Trump in tweets on Wednesday said he would "close down" platforms deemed to be silencing conservative voices.
The move comes a day after Trump accused Twitter of stifling free speech when it included fact checking links on two tweets equating mail-in ballots to voter fraud.