Apple hit with patent lawsuit over iOS home screen indicator, QuickPath keyboard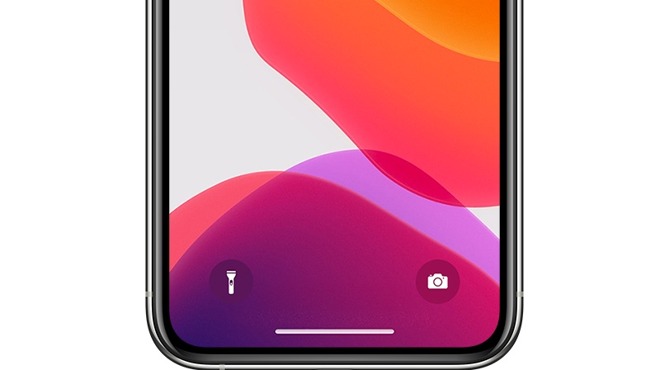 AppleInsider may earn an affiliate commission on purchases made through links on our site.
A Swedish company named Neonode has filed a lawsuit claiming that Apple features like QuickPath and slide-to-unlock infringe on its patents.
The complaint, filed in the U.S. District Court for the Western District of Texas, claims that Apple's gesture-based iOS navigation and QuickPath typing features directly are in direct infringement of Neonode's intellectual property.
Neonode, an optical touchscreen tech company based in Sweden, was granted the patent in early 2012, though the company claims it first applied for it ten years prior. In the 2000s, the company also produced a few touchscreen-based cell phones in Europe, such as the Neonode N1 and Neonode N2.
Around the same time, Apple was suing Android device makers like Samsung and Motorola for allegedly infringing on its own "slide-to-unlock" patent. Notably, Neonode's patent was used by Samsung as a defense against Apple's lawsuit.
Now, nearly eight years later, Neonode is again suing Apple for further touch-based gesture controls in devices like the iPhone 11 Pro and newer iPad Pro variants, which ditched the Home button for a home screen indicator and swipe up-to-unlock feature.
Neonode also claims that Apple's provisioning of third-party swipe-to-text keyboard apps is also a direct infringement on its '879 patent, since they are "hosted on servers owned and/or operated by or at the direction of Apple to be downloaded to Apple devices."
Based on third-party keyboard app availability, Neonode's lawsuit cites a much wider range of iPhone, iPad and Apple Watch devices — including the iPhone 4s and iPad Air 2 — as infringing products.
While Neonode claims that it has licensed its touch-based gesture technology to high-profile firms, it notes that Apple is not among them. More than that, the Swedish firm claims that Apple has known about the '879 patent since at least February 2012 and its infringement "has been and continues to be willful."
"Apple has never been, and is not now, licensed under the '879 patent, and has never been authorized by any owner of the '879 patent to engage in the acts alleged herein," the patent reads.
Neonode is demanding a jury trial in the case, and seeks damages for Apple's alleged infringement, as well as a permanent injunction on its use of the technology.