Apple reportedly removes podcast app in China at request of government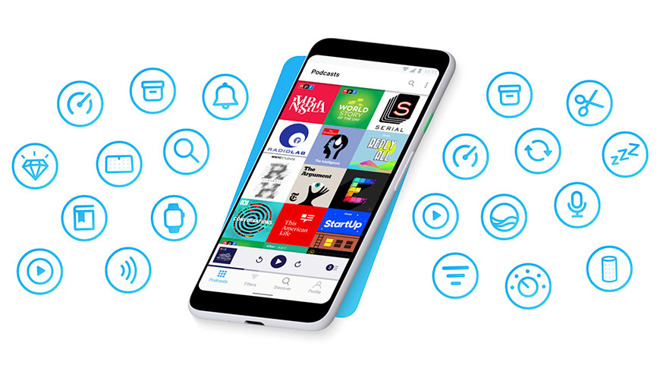 AppleInsider may earn an affiliate commission on purchases made through links on our site.
Apple on Wednesday removed popular podcasting app Pocket Casts from the Chinese App Store, with developers of the platform claiming the takedown was initiated by the government's cyber watchdog agency.
Pocket Casts, which enjoys a healthy following as a cross-platform podcast discovery and playback platform, announced its removal from the China App Store in a tweet today.
"Pocket Casts has been removed from the Chinese App store by Apple, at the request of the Cyberspace Administration of China," the tweet reads.
In a separate tweet, the company said Apple relayed a message from the Cyberspace Administration of China (CAC) earlier this week. Details of the notice were left unreported. The CAC has in the past issued warnings to app makers regarding in-app content it found to be in violation of local and national cyber laws.
Pocket Casts is characterizing the App Store removal as censorship, an oft-repeated refrain from other firms that reached a similar fate.
"We believe podcasting is and should remain an open medium, free of government censorship. As such we won't be censoring podcast content at their request," the company said.
Why Pocket Casts was singled out among the dozens of podcast players available on iOS is unknown.
Apple has not released a statement on the matter.
The tech giant's obsequious relationship with the CAC is often the target of criticism from free speech advocates and human rights groups. While it touts itself as a staunch champion of human rights causes, Apple routinely cows to the Chinese government, a body that controls the keys to a huge, and significantly untapped, consumer market.
In late 2016, Apple removed the official New York Times app from China's App Store after authorities claimed it was in violation of unspecified local laws. About six months later, Apple pulled multiple virtual private network (VPN) apps that threatened to break through China's "Great Firewall."
Apple CEO Tim Cook addressed the HKmap.live kerfuffle in a letter to employees, saying at the time that the app was in violation of Hong Kong law because it was reportedly being used to maliciously target police officers and victimize individuals in areas where no police were present.