Apple adds Radeon 5600M 16-inch MacBook Pro & Mac Pro SSD upgrade kits [u]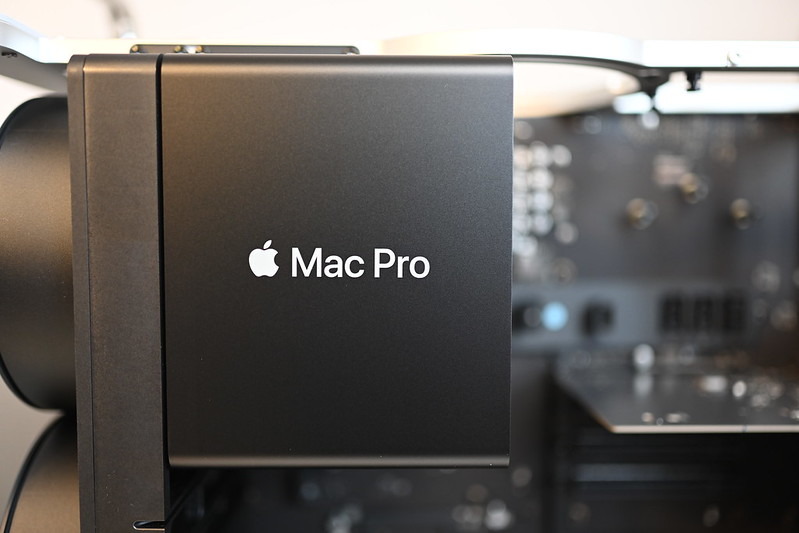 A week prior to the start of the 2020 WWDC, Apple has added a new 16-inch MacBookPro GPU configuration, and is now selling user-installable SSD upgrades for the Mac Pro tower.
Apple says that the upgrade will provide up to 75% better performance over the 5500M configuration.
The Mac Pro SSD user upgrades come in 1TB, 2TB, 4TB, and 8TB sizes. The order page notes that the 1TB upgrade retails for $600, the 2TB kit sells for $1000, with the 4TB kit coming in at $1600. The 8TB upgrade retails for $2800.
When initially purchased, 1TB of storage is a $400 premium versus 256GB. The larger 2TB, 4TB, and 8TB configurations add $800, $1400, and $2600, respectively
The purchase page notes that "software reinstallation requires a second Mac running Apple Configurator 2 and a USB-C cable. Compatible with Mac Pro (2019)," suggesting that a Time Machine backup or similar may not be sufficient to move to the upgraded drives. AppleInsider has reached out to Apple for more information on what this means to the end-user.
Update June 15, 2:00 P.M. Eastern Time Added the purchase page on Apple.com going live, and information on what may be required to migrate to the new drives.
Update June 15, 2:22 P.M. Eastern Time Updated the post with upgrade pricing.