Apple releases list of Macs that will run macOS Big Sur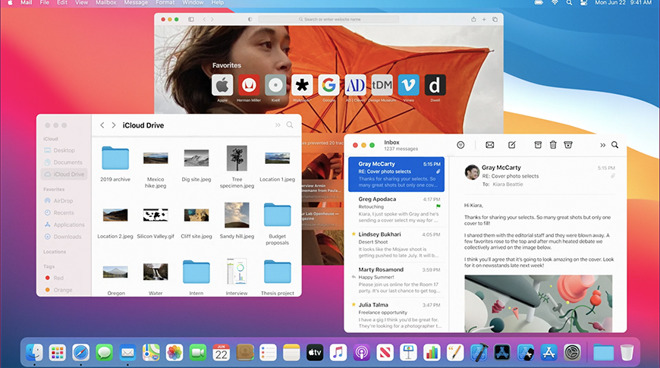 AppleInsider may earn an affiliate commission on purchases made through links on our site.
Apple's forthcoming macOS Big Sur will be available to select Macs produced from 2013 and onward, leaving the original Retina MacBook Pro behind.
Apple has revealed the new macOS Big Sur at WWDC 2020, and subsequently announced the list of Macs capable of running the updated operating system when it is released to the public later this year.
Apple says that the list of compatible Macs date back to 2013, leaving behind the first generation of Retina Macs.
Macbook (2015 and later)
MacBook Air (2013 and later)
MacBook Pro (2013 and later)
Mac mini (2014 and later)
iMac (2014 and later)
iMac Pro (all models)
Mac Pro (2013 and later)
Apple lists compatible devices on the macOS Big Sur preview page. Each entry includes a Learn More button which takes you through to how you can identify which Mac you have.
Apple has released the first beta version of macOS Big Sur to developers for testing on Monday. Those in the Public Beta Program will be able to demo the software later this summer.
AppleInsider, and Apple itself, strongly recommend users don't install the betas on primary devices or hardware they deem as "mission-critical" at all, as there is the highly remote possibility of data loss or other issues. Testers should instead install betas onto secondary or non-essential devices as a safer alternative, and to always make sure there are sufficient backups of important data before updating.