OWC Envoy Express is a Thunderbolt-certified DIY NVME SSD enclosure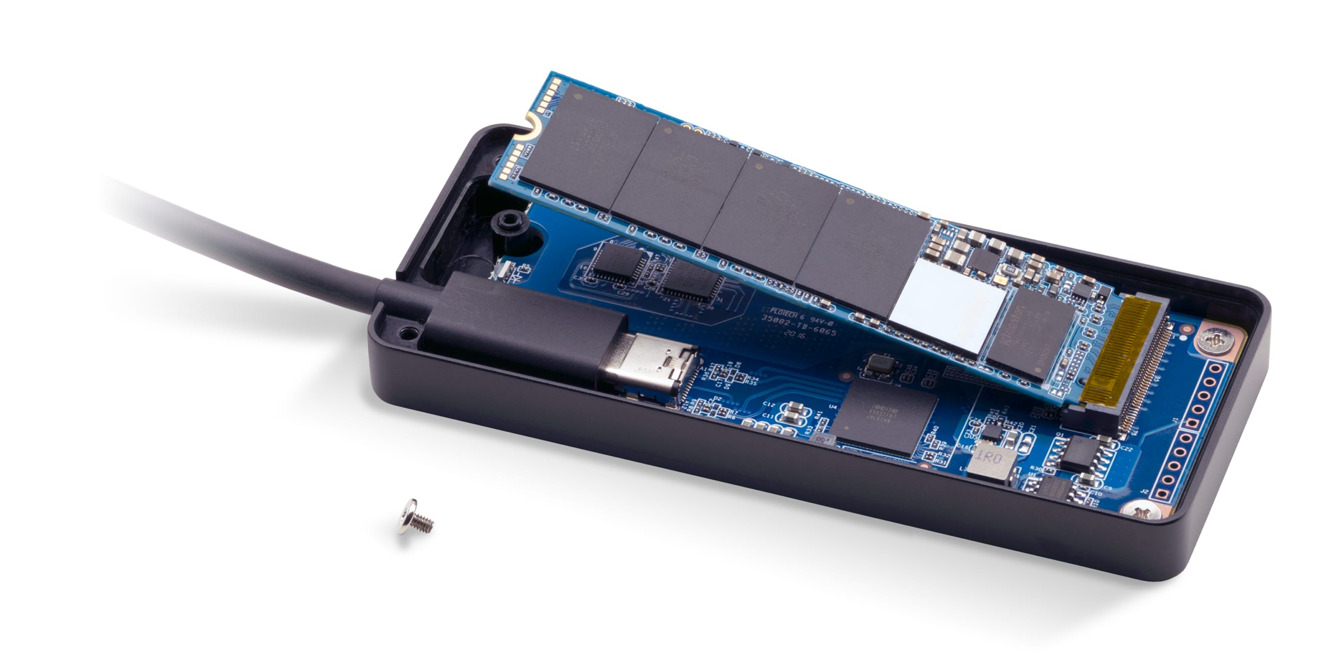 Long-time Mac upgrade vendor OWC has released the Envoy Express — a bus-powered, Thunderbolt certified enclosure for M.2 SSDs, at an affordable price.
OWC's Envoy Express allows users to insert their own M.2 2280 SSD into a first-of-its-kind Thunderbolt-certified enclosure. Additionally, the enclosure comes with a temporary adhesive mount, so it can be attached to the back of a MacBook Pro or iMac for convenience.
Drives in the enclosure can deliver up to 1553 megabytes per second real-world performance. The Thunderbolt 3 cable is a standard one, with an internal connector, held in place by the enclosure, and easily replaceable if it breaks.
OWC says that the enclosure is ready to go for any M.2 2280 drive now. Future sizes are supported "without limit" according to the company,
The OWC Envoy Express retails for $79.99. It is presently up for pre-order at a discount, with early purchases available for $68.00.