Apple previews new Beijing flagship ahead of grand opening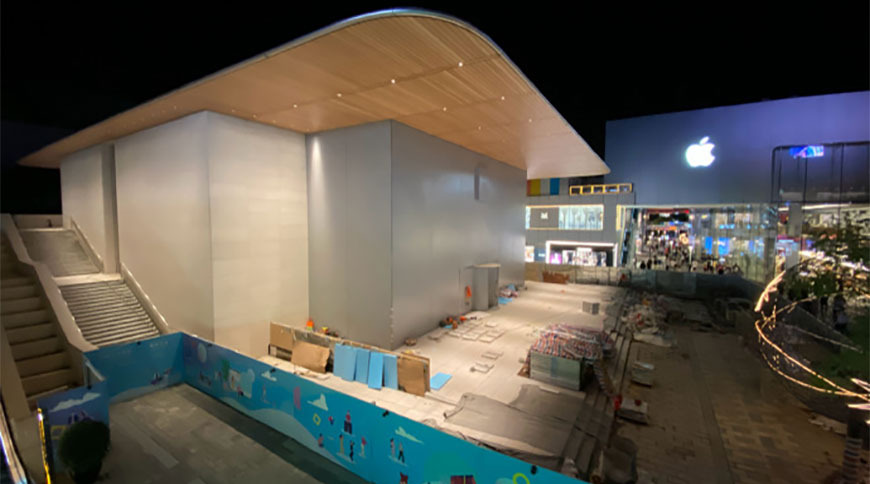 Apple is on the verge of opening a new flagship location that will replace Apple Sanlitun, the company's first store in China.
According to a newly published preview page posted to Apple's regional retail website, the revamped and relocated Apple Sanlitun outlet will open soon in Beijing.
The new flagship features Apple's current flagship design language, including large glass walls, a sloped metal roof and elaborate stonework. On the whole, Apple Sanlitun is close replica of Apple's Michigan Avenue flagship in Chicago that opened in 2017.
Users of China's Weibo microblogging service have chronicled construction of the flaghship over the past few months, showing slow but steady progress as opening day nears.
The new Sanlitun outlet is located just steps away from the original store in Taikoo Li Sanlitun, formerly The Village, a large shopping center in Beijing's Chaoyang District. Apple selected the mall to host its first Chinese store in 2008. Construction of the new location called for the razing of The Orange, a meeting hall that previously stood in the mall's central courtyard.
Visitors can read an inspirational message highlighting the new store's location and download a special Sanlitun-themed wallpaper from Apple's website.