Photoshop for iPad inches closer to the desktop version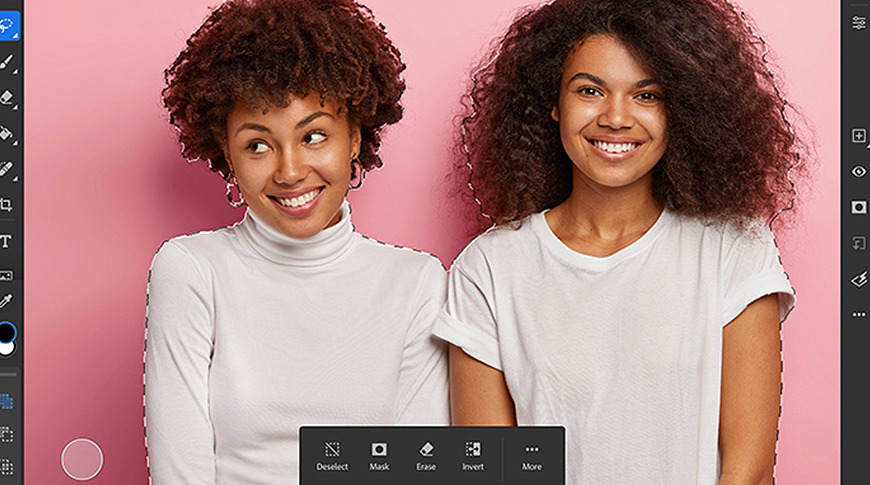 Adobe Photoshop iPadOS gains two new features: refine edge, for faster and more accurate selections, and rotate canvas, giving users more control over their workspaces.
Adobe continues to refine the iPad version of Photoshop, something that many long-time fans have been excited to see.
On July 27, Adobe released two updates to Photoshop on iPad. While minor, the updates bring the app closer to functioning like the desktop version.
Refine Edge Brush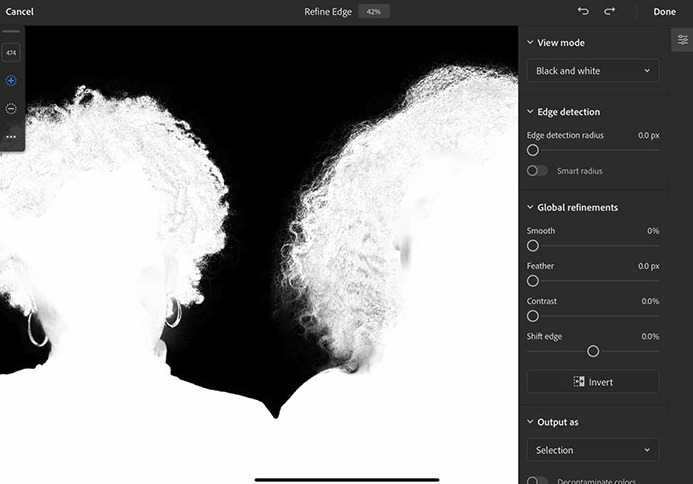 Refine Edge Brush allows users to select and mask particularly tricky selections — such as hair, fur, and semi-transparent fabrics — with just a few brush strokes. It also comes in handy for removing a subject from a particularly complex background.
This enables users to get precise selections with minimal effort, cutting down on time and effort spent in the earlier stages of a project.
Rotate Canvas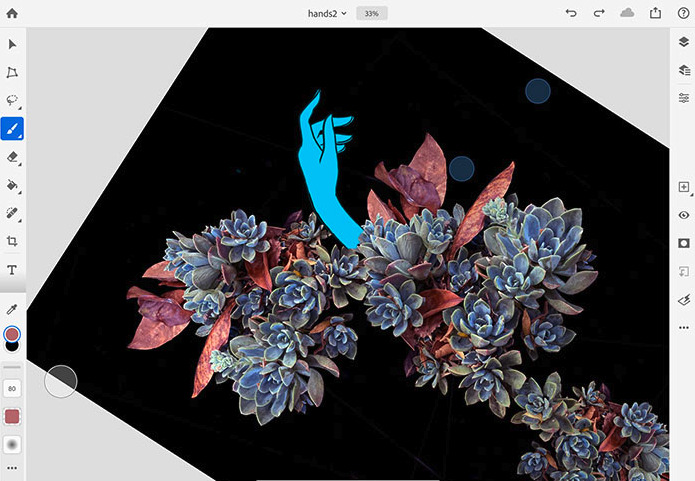 Users will now be able to rotate the canvas in the Photoshop app. To rotate, just use a two-finger twisting gesture, which can be combined with a two-finger pinch to zoom.
The rotation can be set to snap at 0, 90, 180, and 270 degrees, and can easily be reset with a zoom out pinch gesture. The rotation isn't sticky, either, so it returns to the original orientation upon closing and reopening a file.
Last month, Adobe released several updates to both the desktop version of Photoshop. The desktop version saw new Adobe Sensei AI updates, new Camera RAW UX updates, and a font matching service that uses machine learning to identify fonts in images.
Last month's Adobe Photoshop on the iPad update included the ability to quickly transfer images between the iPadOS versions of Photoshop and Lightroom, giving users increased control over photo editing.
All of Adobe's creative software is available as a subscription plan. Adobe offers several tiers of subscriptions. Access to all of Adobe's creative suite costs $52.99 per month, while individual apps cost $20.99 per month each. Adobe also offers a $9.99 per month Photoshop and Lightroom combo pack, making it one of the most affordable of Adobe's monthly subscriptions.