Big iPhone thefts from CBP and airport warehouses in the Apple Crime Blotter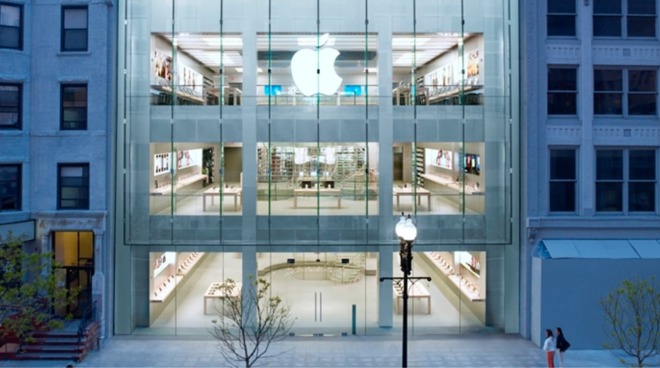 AppleInsider may earn an affiliate commission on purchases made through links on our site.
A dating scammer, a politician's campaign manager assaulted over iPhone, and CARES Act money used for Apple Store purchases.
The latest in an occasional AppleInsider series, looking at the latest in Apple-related crime.
Man admits he stolen hundreds of iPhones from CBP warehouse
A New Jersey man has pled guilty to charges that he stole nearly 300 iPhones from a Customs and Border Protection (CBP) warehouse in New Jersey, over three weeks in 2015. According to the Justice Department's statement, the 27-year-old man worked for a contractor to the Treasury Executive Office for Asset Forfeiture, which gave him access to the building with the phones.
The man, the DOJ states, "removed the iPhones from the warehouse on separate occasions by concealing them in his pants, boots, and jacket," and supplied them to a former employee to sell on his behalf. The phones had been seized by CBP in Boston in 2014, en route to Dubai.
3 million euros worth of iPhones stolen in Amsterdam
In March, a shipment of 3 million euros worth of iPhones was taken from Amsterdam's Schiphol airport. TheNL Times reports a 35-year-old Polish driver was arrested the following day in connection with the thefts but was released.
The Koninklijke Marechaussee told the news outlet that they believe "multiple companies" were involved with the theft, which entailed forged documents. Also, 4400 Apple Watches, worth 530,000 euros, were stolen from a warehouse near the same airport in May.
Man accused of using CARES Act money for "large" Apple Store purchases
A Massachusetts man was indicted July 21 on federal charges that he took money from the CARES Act's Pandemic Unemployment Assistance (PUA) for personal purchases, including at an area Apple Store.
According to the press release from the U.S. Attorney's Office for the District of Massachusetts, the 32-year-old man was charged with two counts of wire fraud, one count of aggravated identity theft and one count of making a false claim to the United States. The Justice Department says he used stolen identity information to obtain $100,000 worth of Visa gift cards and bought a $15,000 Rolex, and to "make large purchases at an Apple Store."
Congressional candidate's staffer's iPhone taken during protest clash
Rep. Louie Gohmert of Texas made news July 29 when he tested positive for coronavirus. The man who's running against Gohmert for Congress, businessman and rancher Hank Gilbert, made some news of his own a few days earlier, when he organized an event in Tyler, Tex., to protest actions by government agents in Portland.
Gilbert's #ProtestPortland rally was met by a "Back the Blue" counter-rally, leading to a scuffle, tells CBS 19, one in which Gilbert's campaign manager "was assaulted, beaten, and had his iPhone stolen at our protest," Gilbert said in a Facebook post.
Ex-cop accused of embezzling from Little League, buying Apple Watch
A former police officer in San Mateo, Calif., has been accused of stealing more than $100,000 from the local Little League, where he was the treasurer, and of spending the money on personal purchases of an Apple Watch, a TV and snorkeling gear.
According to San Mateo Daily Journal, the man is accused of using a league-issued credit card to make the purchases over three years.
The man, the paper said, was caught after a new treasurer took over, who went to a bank and found the records. The former treasurer has pled not guilty.
Dating scammer bought iPhones, Apple Watches
A scammer in the Midwestern U.S. swindled multiple unsuspecting women by falsely claiming to work for phone companies, and running up charges for iPhones, Apple Watches and other items. WINK Newswrites the man met women on dating sites and used their trust to gain access to their financial information.
"With mounting cell phone bills of new iPhones, Apple Watches, headphones and accessories," the news report said. "Both women eventually caught on to his cell phone scheme and went to the authorities."
Apple products stolen from school recovered
Police have recovered hundreds of iPads, as well as Apple TVs and a MacBook, which were stolen from a school in Ohio. According to 10 TV, three people were arrested for the thefts after surveillance video caught them entering the school.
The suspects were caught, the report said, when police determined that the devices were pinging to an apartment in East Columbus. After executing a search warrant, police discovered "98 iPads, one iPad mini, and MacBook computer and two Apple TVs"- and many of the devices were, for some reason, "found in a bathtub filled with water."
Allegedly stolen iPhones found in woman's car
A woman was arrested on I-94 in Wisconsin with what authorities described as $26,000 of suspected stolen merchandise, and that included four iPhone 11 models. WEAU reports items also included jewelry, and the woman arrested claimed she had obtained the items from "a guy off the street."
Man in India robbed on way to hospital
A 32-year-old man in Noida, India, was robbed of his iPhone by two men on motorcycles as he approached a hospital to visit an ailing relative. According to Hindustan Times, one of the suspects was caught and the phone recovered.