Apple researching curved iPhone body with wrap-around displays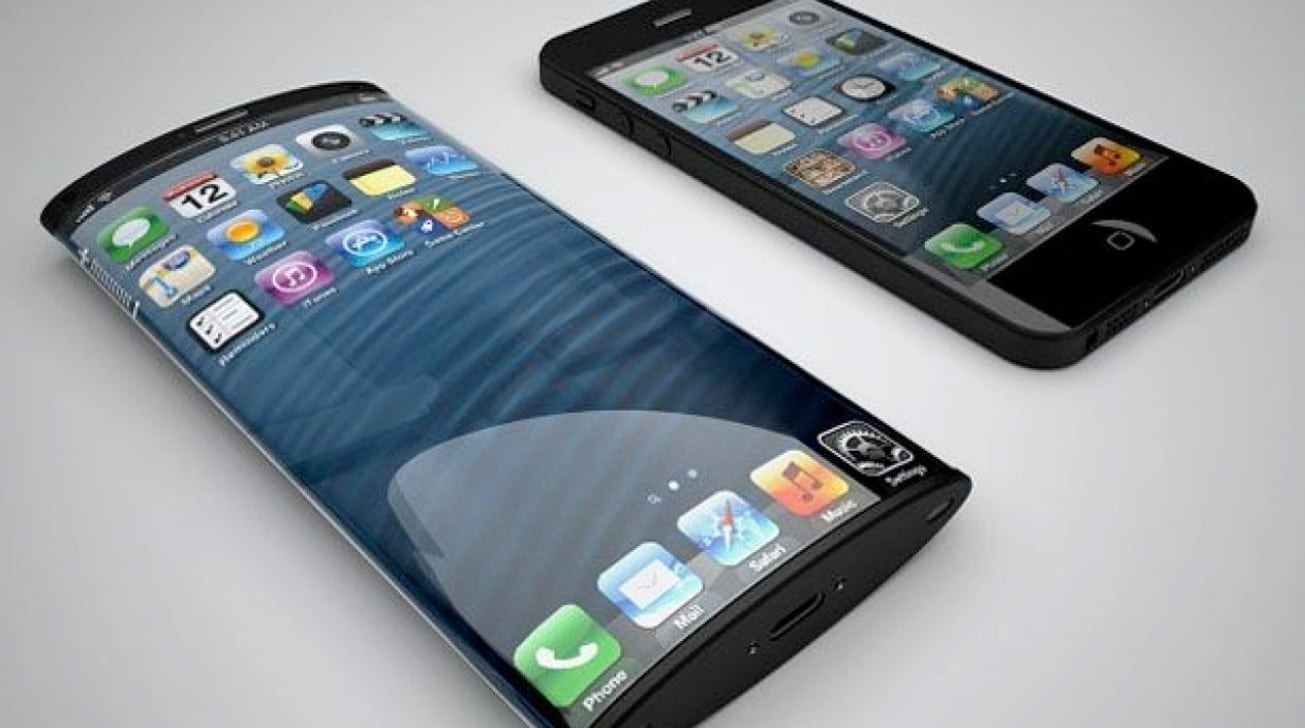 A future version of the iPhone could have a display that wraps around the body of the device, or the iPhone body could be rounder in shape, with Apple examining new ways to create a display that can be installed on a curved surface.
Smartphones and other mobile devices are, generally speaking, boxy in construction. Typically relying on a large flat surface for the display, the rest of the design usually consists of sides that are at 90-degree angles to each other, making them relatively simple to design, manufacture, and to add components within.
The shape may not be that beneficial, as Apple has considered that other shapes, like a tubular housing with rounder sides, may be more efficient for packing components into a small volume. Changing to a rounder design introduces some extra issues, with the main one being the display.
A typical display involves a stack of structures, including a thin-film transistor layer for displaying pixels, a color filter layer for adding color to pixels, a panel for allowing touch inputs, and a cover glass layer. While straightforward for construction when the stack is on a flat surface, it becomes tricky to accomplish for curved or uneven surfaces.
In a patent granted on Tuesday by the US Patent and Trademark Office titled "Electronic devices with convex displays," Apple suggests a device could include displays that are on the outside surface of a curved plane, such as the body of a smartphone.
In short, Apple suggests one or more flexible display layers could be added on top of a cover with a curved shape, or on the concave underside of a rigid convex display cover layer. A touch sensor array is stacked on top or underneath the flexible display layer, and either a protective external-facing layer or an internal support structure completes the stack, depending on its construction.
Going into the details of the patent, the display could be made from either flexible OLED or LCD panels, the rigid cover layer or housing could be glass, while a reinforcement layer could be made from metal. The display section could also take advantage of a flexible polymer substrate, for easier application to covers and other components in the stack.
Each of these layers could be made quite thin, with the flexible display and touch sensor layers potentially being between 10 microns to 0.5mm thick.
Compared to other patent filings dealing with the application of unusual displays in smartphone design, the patent is seemingly light in details regarding actually manufacturing the panel. It seems that the patent is more to suggest how to create the display more to support the concept of creating a smartphone or mobile device with a round body.
Multiple images and statements within the filing cover the benefits of a rounder body, specifically in relation to fitting components into the device. A round shape may also make a device seem to be thinner overall, and could potentially allow for a larger display area, even one that wraps around the edges and onto the back.
The patent lists its inventor as Stephen Brian Lynch, and was filed in January 2018. It also includes a considerable number of references to older display patents and related items, including four "related" patent documents and references to 127 others.
Apple files numerous patent applications on a weekly basis, but while the existence of a patent indicates areas of interest for Apple's research and development efforts, they do not guarantee a future product or service will use any of the described concepts.
The quest for an iPhone with a rounder appearance has been long-running for Apple, and it is reflected in earlier patent filings. One from 2013 offers an illustration of an iPhone with an oval shape when seen from one end, complete with a curved display that wraps around the side of the device, one that popped up again in a continuation filing in late 2019.
It also has a patent from 2013 for a "Curved touch sensor," which would certainly allow for a potential iPhone screen to be on more than just the front side of the device. Another from 2016 is more explicit about making a wrap-around display with touch-sensitive structures, and Apple has even thought about touchless controls.