What Apple's Nano-Texture is, and what it brings to Apple's new 27-inch iMac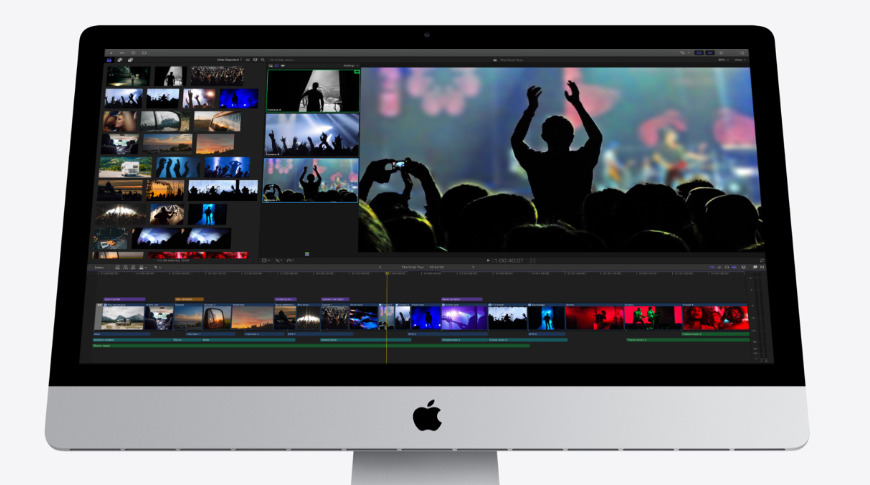 Apple's biggest change for the new 27-inch iMac is the option to add the company's highest-quality anti-reflective technology, previously only seen on the $5,999 Pro Display XDR. Here's what it provides to the user, and why you may want to pony up the extra cash for it.
While the new 27-inch iMac does not feature the much-awaited redesign, and it does feature chiefly minor specification improvements, it's also got one big extra. Previously, to get Apple's high-quality nano-texture glass on a Mac display you had to pay $5,999 for the top-range Pro Display XDR.
Now you just have to pay from $2,299 — and you get a 27-inch iMac thrown in for the price. The base 27-inch iMac costs $1,799, so this nano-texture technology adds $500 to the purchase price. However, it used to cost $1,000 on top of the base $4,999 Pro Display XDR, so the technology has come down in price considerably.
What you get for your money, whether in the new 27-inch iMac's screen or the Pro Display XDR's 6K one, is reportedly far better anti-reflective glass.
"The cover glass has our industry leading anti reflective coating," said Colleen Novielli, Apple's Worldwide Senior Product & Marketing Manager, when introducing the $4,999 version of the Pro Display XDR. "But for challenging lighting conditions. We have created an innovative matte option."
She was speaking at the launch of both the Pro Display XDR and the Mac Pro in 2019, and she had just been praising the new display's color accuracy and viewing angle. Then she showed how Apple tackled the issue of reflective glare on the screen, compared to other manufacturers.
"Most map displays, they add a coating to the glass, and this coating it scatters the light," she explained, "but it also adds unwanted haze and sparkle and it lowers the contrast."
"So instead, we precisely etch the glass itself," she continued, "for a nano-texture surface, and this maintains image quality and contrast, along with low reflectivity."
Rather than diffusing reflections on the glass or perhaps trying to compensate for them with greater brightness, Apple cuts fine lines into the display. This means the monitor does not present a single plane for ambient light to bounce back from.
Unless Apple has altered the technology since its unveiling, though, it also means that there is one potentially costly difference to this type of screen. Apple has strenuously warned against cleaning it with anything but the special cloth it provides in the box.
That's a "dry polishing cloth" and should be used "to wipe dust or smudges off the screen," according to Apple. Presumably Apple will include this with the new iMac, but as yet it hasn't confirmed.
Even after the Pro Display XDR has been officially available since December 10, 2019, it also hasn't really been confirmed yet just how much of a difference the nano-texture technology makes. That's partly because at this price, far fewer Pro Display XDRs will ever be sold than most monitors.
However, it's also because people whose work requires Pro Display XDR monitors won't typically have regular screens to compare it with. That's the real difference here, that Apple is bringing this technology to more people.