OWC launches contest to send creative content to space in the Envoy Pro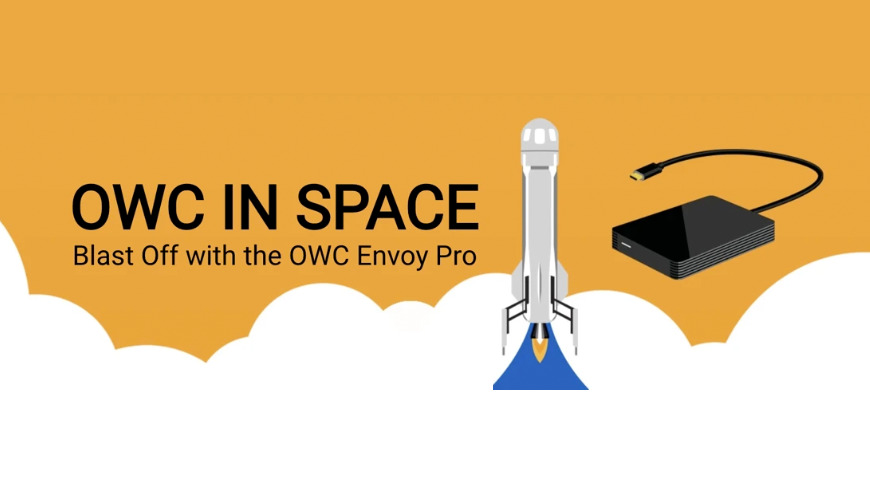 OWC, known for its line of Mac & PC accessories and upgrades, will be holding a contest that gives artists a chance for their creative content to reach new heights — outer space.
They challenge contestants to show the OWC team what they're capable of producing with OWC products. Winning submissions will be loaded onto an Envoy Pro Thunderbolt 3 external SSD and taken to outer space - and returning - with a leading space exploration developer's upcoming September launch.
Contestants will be able to submit original songs or videos between one to two minutes in length or submit self-created images. The contest begins on August 10 and wraps up on August 21. All submissions will be evaluated by OWC's executive and creative team members.
Works can be submitted on Facebook, Twitter, or Instagram, and should tag @PoweredbyOWC and use the hashtag #OWCInSpace. In the post description, entrants should mention which OWC product was used in the creative process. Winners will be contacted via direct message, so contestants will need to follow OWC on Twitter.
All winning submissions will receive a certificate of participation and comparative patch following the rocket launch and return. The top ten winners will receive a specially engraved version of the OWC Envoy Pro drive. All prizes will be distributed following the launch and return of the rocket.