Epic calls Apple's 'Fortnite' & developer tool block 'overbroad retaliation'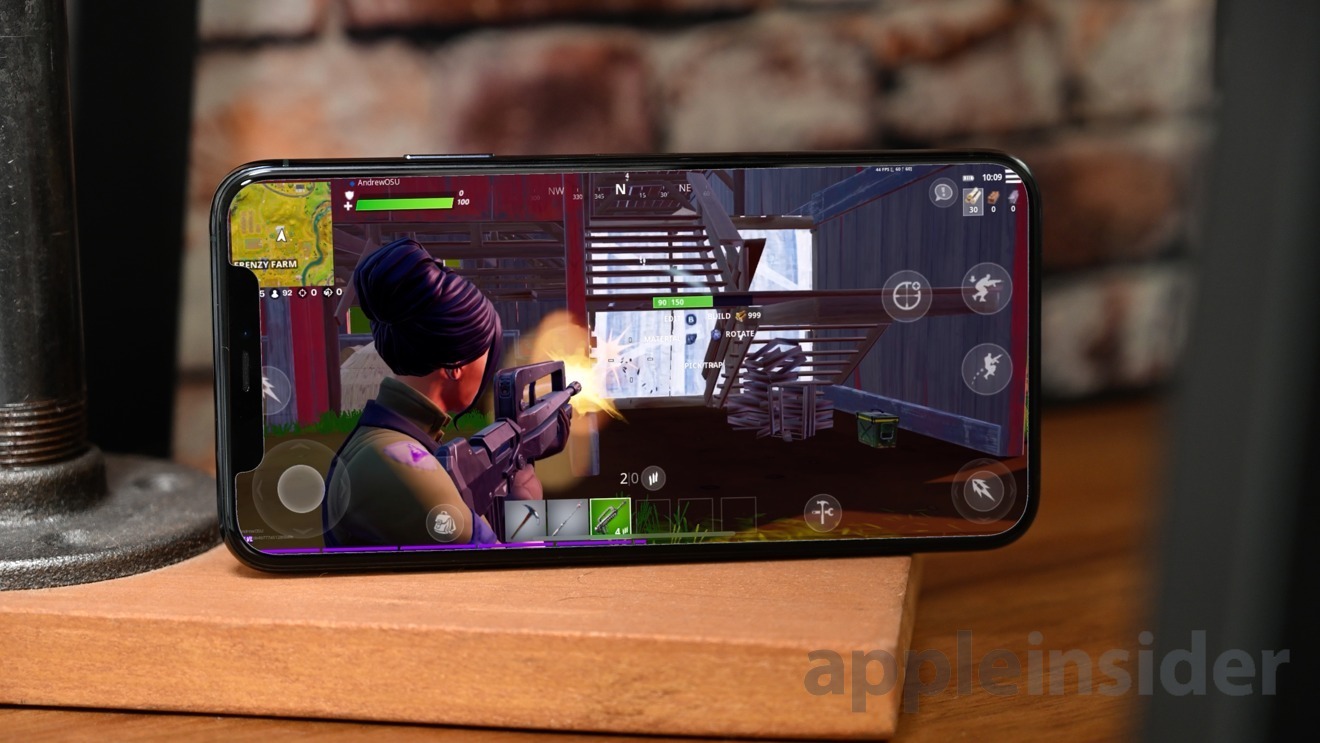 Epic Games has responded to Apple's opposition to its court request preventing the removal of Fortnite from the App Store — and Microsoft is offering support for Epic's position.
Ahead of Monday's court hearing on Epic's motion for an injunction prohibiting Apple from performing "anti-competitive conduct" by blocking Fortnite and removing Epic's access to Apple's development tools, Epic has filed a response to the court. In the filing, Epic attempts to convince the court Apple's arguments, including declaring Apple's move as unjustifiable due to it potentially impacting Unreal Engine licensees.
The filing fights five points in Apple's opposition, starting with the suggestion from Apple that Epic's requested relief to prevent the revocation of developer tools is "mandatory rather that prohibitory." Epic says this is incorrect, as it is only asking the court "preserve the status quo" so it can maintain the same access to SDKs and APIs as normal.
A second point deals with Apple's argument that its removal of access to tools and developer accounts are authorized by contract, which again Epic says is wrong. Apple apparently "fails to acknowledge the multiple contracts between Apple and Epic affiliates and programmers," while the alleged breach only applies to one agreement for Fortnite, not for tools that apply to Epic's work on the Unreal Engine or apps that use Unreal Engine licenses.
"The breadth of Apple's retaliation is itself an unlawful effort to maintain its monopoly and chill any action by others who might dare oppose Apple," the filing declares.
It is also claimed Apple's argument Epic hasn't provided evidence showing the Unreal Engine business would be "significantly harmed" is wrong, as Epic's motion included multiple declarations on the matter, while other evidence has surfaced since the filing.
Epic also includes in this evidence a declaration from the General Manager of Gaming Developer Experiences at Microsoft about the issue.
Today we filed a statement in support of Epic's request to keep access to the Apple SDK for its Unreal Engine. Ensuring that Epic has access to the latest Apple technology is the right thing for gamer developers & gamers https://t.co/72bLdDkvUx

— Phil Spencer (@XboxP3) August 23, 2020
On an argument that the "balance of equities tips" in Apple's favor, Epic calls Apple out for not arguing why it is the case in terms of the Unreal Engine tools issue. A similar claim is made against Apple's argument it would "harm the public interest," with Epic again saying the Unreal Engine isn't addressed.
"Epic's requested relief on those issues is very much in the public interest."
Microsoft's statement, by Kevin Gammill, underlines Unreal Engine as being a "critical technology for numerous game creators, including Microsoft," and as one of the most popular third-party game engines around, there's "very few other options available for creators to license with as many features and as much functionality as Unreal Engine across multiple platforms, including iOS."
Microsoft has an "enterprise-wide, multi-year Unreal Engine license agreement," and claims to have put significant resources and engineer time into customizing the game engine for its own products, including those made for iOS devices.
"Denying Epic access to Apple's SDK and other development tools will prevent Epic from supporting Unreal Engine on iOS and macOS, and will place Unreal Engine and those game creators that have built, are building, and may build games on it at a substantial disadvantage," writes Gammill.
The courtroom battle stemmed from Epic's decision to add alternative payment options to Fortnite that bypassed the App Store's payment mechanism. After the app was pulled by Apple, Epic sued, with Apple further threatening to pull access to developer tools used by the company.