Company that sued Apple over 'Memoji' appeals lower court decision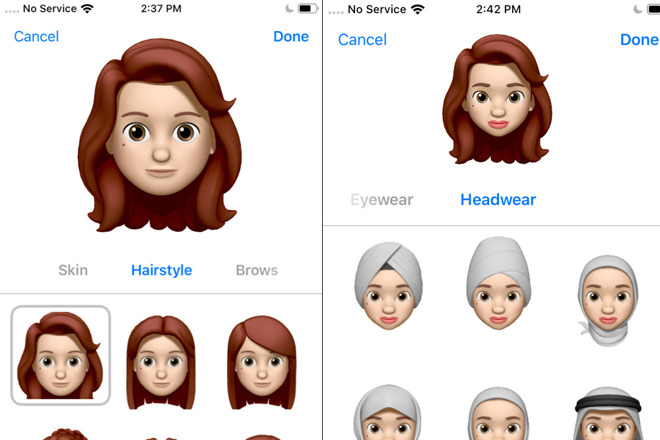 AppleInsider may earn an affiliate commission on purchases made through links on our site.
A company that sued Apple over allegedly infringing its "Memoji" trademark has appealed a district court decision that sided with the Cupertino tech giant.
In September 2018, Georgia-based Social Technologies filed a lawsuit alleging that Apple had infringed on its trademark with its Memoji feature. Social Tech is the creator of an Android messaging app called "MEMOJI," and claims to have trademarked the name before Apple debuted its "Memoji" feature.
In response to the original complaint, lodged in the U.S. District Court for the Northern District of California, Apple filed a motion for summary judgement to "avoid punishment." The court granted the motion in December 2019 on a conclusion that "no reasonable jury could find that Social Tech used the "MEMOJI" mark 'in commerce.'"
Now, in an appeal filed on Aug. 24 in the U.S. Court of Appeals for the Ninth Circuit, Social Tech claims that the lower court erred in its judgement.
More specifically, Social Tech takes issue with the fact that the lower court concluded that a jury wouldn't find the company's use of the "Memoji" trademark satisfied "in commerce" requirements.
The company argues that its use of the "Memoji" trademark in pre-sale activities and distribution of an app on the Google Play store constituted "use in commerce" as defined by the Lanham Act. It added that its use of the "Memoji" trademark was not for the sole purpose of filing a complaint against Apple, and the issuing of its app was similarly not for the sole purpose of reserving the mark.
"Yet despite all the evidence in support of Social Tech's bona fide use and consequent priority in trademark rights, the lower court improperly made a factual determination, that should have been reserved for a jury, and concluded that Social Tech "rushed to the market" and developed its application for the sole purpose of suing Apple," the appeal reads.
Apple released its Memoji feature in June 2018. Social Tech notes that it first filed an intent-to-use application for the "MEMOJI" mark in April 2016, and again filed a Notice of Allowance by the Patent and Trademark Office on Jan. 30, 2018. It also filed for a six-month extension to issue a Statement of Use.
"Clearly, Social Tech's use of MEMOJI was not solely to sue Apple or secure trademark rights; the app was completed and put on the market for commercial purposes as Social Tech had always planned," the company said.
In the original complaint, Social Tech alleged that Apple resorted to unsavory business practices in attempts to acquire the "Memoji" trademark. The company filed another lawsuit in September 2019 claiming that Apple abused trademark symbols, among other allegations.