A decade of iPads: The 2010 iPad versus the 2020 iPad & new iPad Air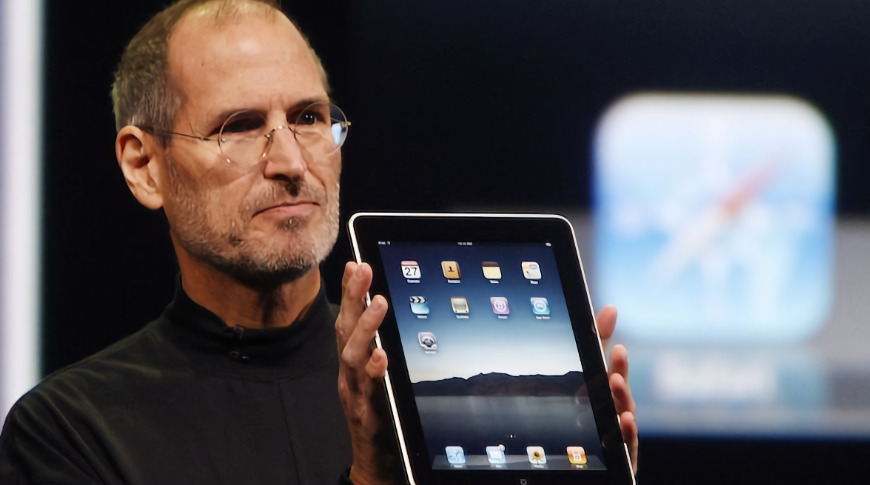 In every possible way, today's iPads are vastly superior and technologically more advanced than the one Steve Jobs launched in 2010. What's changed even more, though, is Apple.
When Steve Jobs unveiled the first iPad in 2010, there were those who wondered just who would buy one. Our own forum held complaints about Apple losing its way. Ten years later, and half a billion sold, there's now the question of which one people should buy from the four basic models Apple currently sells.
That's a lot of sales in a decade, and a lot of options today. It is an issue now of making the various iPads distinct, and we seem to be at one of those points where there's overlap between models.
However, the aim of the iPad, the reason for its success, that hasn't changed — and actually, the price hasn't altered much either. The $499 you spent in 2010 is worth about $580 today, and that's within a hair of the $599 of an iPad Air 4.
Then the true successor to that original device is today's iPad, which costs $329. That's the approximate equivalent of $272 in 2010's money, and for less cash, you are getting a device that has evolved incredibly.
Apple iPad specifications in 2010 and 2020
| | Original iPad | 2020 iPad | iPad Air (4th Gen, 2020) |
| --- | --- | --- | --- |
| Year | 2010 | 2020 | 2020 |
| Launch price | $499 | $329 | $599 |
| Screen Size (inches) | 9.7 | 10.2 | 10.9 |
| Resolution | 1024 x 768 | 2160 x 1620 | 2360 x 1640 |
| Pixel Density | 132 | 264 | 264 |
| Display Type | LCD | Retina | Retina, True Tone, Wide Color (P3), Fully Laminated |
| Processor | A4 | A12 Bionic | A14 Bionic |
| Apple Pencil | No | First Generation | Second Generation |
| Smart Connector | No | Yes | Yes |
| Dimensions (inches) | 9.56 x 7.47 x 0.5 | 9.8 x 6.8 x 0.29 | 9.74 x 7 x 0.24 |
| Weight (lbs) | 1.5 | 1.08 | 1 |
| Capacities | 16GB, 32GB, 64GB | 32GB, 128GB | 64GB, 256GB |
| Rear camera (megapixels) | None | 8 | 12 |
| Front camera (megapixels) | None | 1.2 | 7 |
| Video recording | None | 1080p | 4K 24/30/60fps |
| Biometric | None | Touch ID | Touch ID |
| Speakers | 1 | 2 | 2 |
| Port | 30-pin Dock | Lightning | USB-C |
If you can remember that far back, you might recall that a typical first impression of the original iPad was that it was surprisingly small. That tended to vanish as you got absorbed using it. For the time it was lighter than the alternatives.
One reason that it seemed small was the physical size and how it had somehow seemed bigger in Jobs's hands. But there was also the issue of resolution as that original model had a now paltry-sounding 1024 x 768 display with a total of 786,432 pixels.
Today's iPad comes in at sliver under 3.5 million pixels on a 10.2-inch screen. It offers 264 pixels per inch, compared to the original iPad's 132.
It was a practically half a pound heavier than today's iPad, but what helped with the perception of weight was its heft. That original iPad was a whole 0.5 inches at its thickest on the peak of the curve on the back. which, today, along with the 30-pin dock connector, make it feel like a relic. A decade later, and of course it feels that way.
We also forget that the original iPad had no cameras at all, and of course there was no such thing as Touch ID then.
While the hardware has obviously evolved more than six Moore's Law cycles later, the goal of the device hasn't changed much. What has truly changed is Apple itself.
Steve Jobs and the product matrix
When Jobs came back to Apple, he famously imposed a two by two product matrix. Apple was going to make one desktop computer for consumers, and one for pro users. It was going to make one laptop for pro users, and one for consumers.
That was it. As Jobs presented it, this was clarity and sense and it was something every business should take a lesson from.
It was also desperate, and necessary. Apple was hemorrhaging money and if he made a genuine virtue out of slashing away at the product range, he probably didn't have a choice because the company could only make so many devices. And at the time, Apple could also only sell so many.
He was smart and it worked for Apple, but perhaps partly so because of the particular mess he was taking the company away from. Prior to his return, you had to be a particularly devoted fan to easily distinguish between many of the Mac Quadras, Performas, or Centris — Centrises? — that you could buy.
Today you've got the iPad, iPad Air, iPad mini, and iPad Pro. You cannot pretend that it's as easy to pick now as it was when you had only a single choice, but this is not a return to the chaos days.
If the name iPad Pro doesn't tell you that it is — or is not — the model for you, the price tag does. The iPad mini is distinct enough on sight that it has its own fan base, and its own market.
There is a blur between the iPad and the iPad Air. But compare that to a user in 1995 trying to decide between several different 400-series Performas, a Performa 580CD, Performa 588CD, Macintosh LC 580, Performa 5200CD and so many more.
"There were a lot of products," said Jobs in 1997. "Fifteen product platforms and a zillion variants of each one. I couldn't even figure this out myself. After about three weeks, I said, 'how are we going to explain this to others when we don't know which products to recommend to our friends?'"
There were something like 30 different Macs and PowerBooks on sale during that year because Apple was trying to hit every possible market going.
And it was failing. Only die-hard Mac fans were still buying from Apple then, the company could only dream of expanding out to new markets.
The dream is true now. Whether it's Macs or iPads, the audience for Apple devices is gigantically bigger, and it is gigantically more diverse. There's everything from the casual student who just prefers the idea of an iPad instead of a laptop, to the professional artists who need the power of an iPad Pro.
Apple is now in the position where it can aim products at entirely different markets. And what's more, Apple is now in the position where it should.
Most buyers are not technology experts, they are experts in what they are doing. They have no reason to know whether an A12Z Bionic processor is adequate for them, or probably even if 256GB is sufficient.
What they do all know is what they need in order to accomplish their work. Apple achieves clarity not by cutting down the product line to one device that somehow has to serve everyone, but by presenting clearly what each device offers the audience it is built for.
So with the 2020 iPad, the real successor to the original model, Apple is presenting a tool that can do most things that most users can do. It's presenting the iPad Pro as the workhorse for people for whom this can be their sole computing device.
Right back at the start, Steve Jobs spent a really careful amount of time showing where the iPad fits in. He practically belabored how there was a gap between the phone and the laptop, then he was extremely unsubtle about how the iPad fit that gap.
If there is anything that has really changed in ten years, it's that the iPad has wedged itself into our lives so much that the gap between iPhone and MacBook Pro has become bigger.
Ten years ago, iPad was Apple's realized vision of the "computer for the rest of us." As Apple has changed, gaining more and more customers after the iPad, outside of who it courted before the iPhone and iPod, that is perhaps more true now than it was a decade ago.