Apple Watch Series 6, SE, 2020 iPad: Where to get the best deals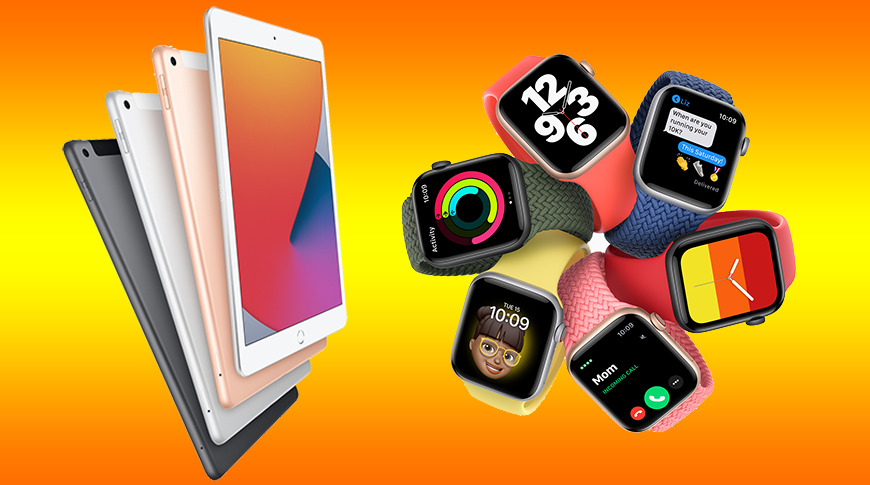 Now that the new Apple Watch Series 6, Apple Watch SE and 8th Generation iPad have officially been released, we've compiled the best deals on the new hardware.
Where to save on new Apple hardware
Top Apple resellers are offering shoppers a variety of ways to save on the newly released hardware. From 5% off with this store card to free Apple Fitness+ with Apple Watch Series 6 styles, we're rounding up the most aggressive deals.
Price Guides
Exclusive deals at Expercom
AppleInsider readers can exclusively save on the new 10.2-inch iPad with an A12 Bionic chip, as well as the Apple Watch Series 6 and Apple Watch SE, with promo code appleinsider. Just head over to Apple Premier Partner Expercom and enter the code, which is case sensitive, during checkout.
Save 5% at Adorama
Shoppers can save an additional 5% on purchases at Adorama with the Adorama Edge Credit Card. Considering an Apple Watch Series 6 starts at $399, shoppers can save at least $20 on the new models.
Get a sales tax refund at B&H
Another option to save on the latest hardware is to grab an instant sales tax refund on orders shipped to select zip codes with B&H's Payboo Card. Look for the green "check savings" link on this landing page to see if your ship-to zip code qualifies. With an average sales tax rate of 8%, this method of payment can quickly lower your order total if you're willing to pay the balance off in full right away to avoid a high interest rate.
Free 6 months of Apple Fitness+ at Best Buy
Shoppers looking to pick up an Apple Watch can nab six months of Apple Fitness+ for free at Best Buy. An exclusive Best Buy promotion, once the Apple Fitness+ service is available later this year, you can expect to receive an email from Best Buy that will include a code to redeem your Apple Fitness+ subscription. See BestBuy.com for details.
$169 Series 3 at Amazon
Shoppers looking to stick to a budget when shopping for an Apple Watch can also pick up a Series 3 model for as low as $169, a discount of $30 off retail. This price point puts the 38mm models with an aluminum case and sport band at the lowest Apple Watch price available, according to our Price Guide.
Other notable closeout deals: this Apple Watch Series 5 at Walmart for $299 ($100 off)
Additional Apple savings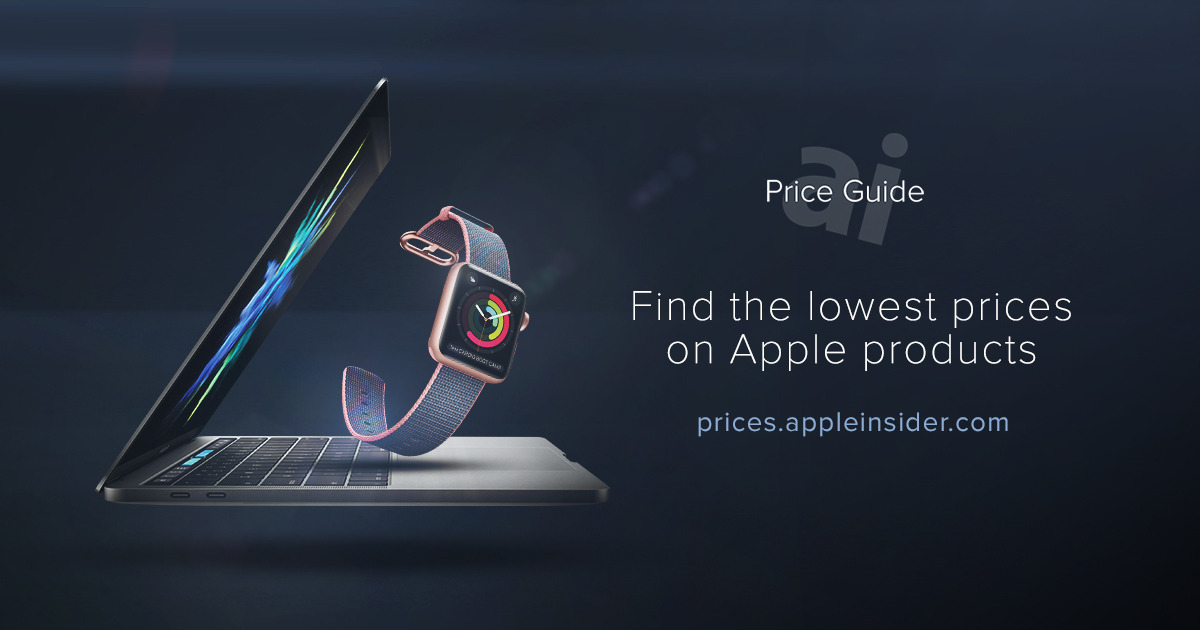 AppleInsider and Apple authorized resellers are also running additional exclusive specials that will not only deliver the lowest Apple prices on many of the items, but also throw in bonus savings on AppleCare, Office 365 and more. Here are a few choices: