App Store, Apple Music & other services hit by three-hour outage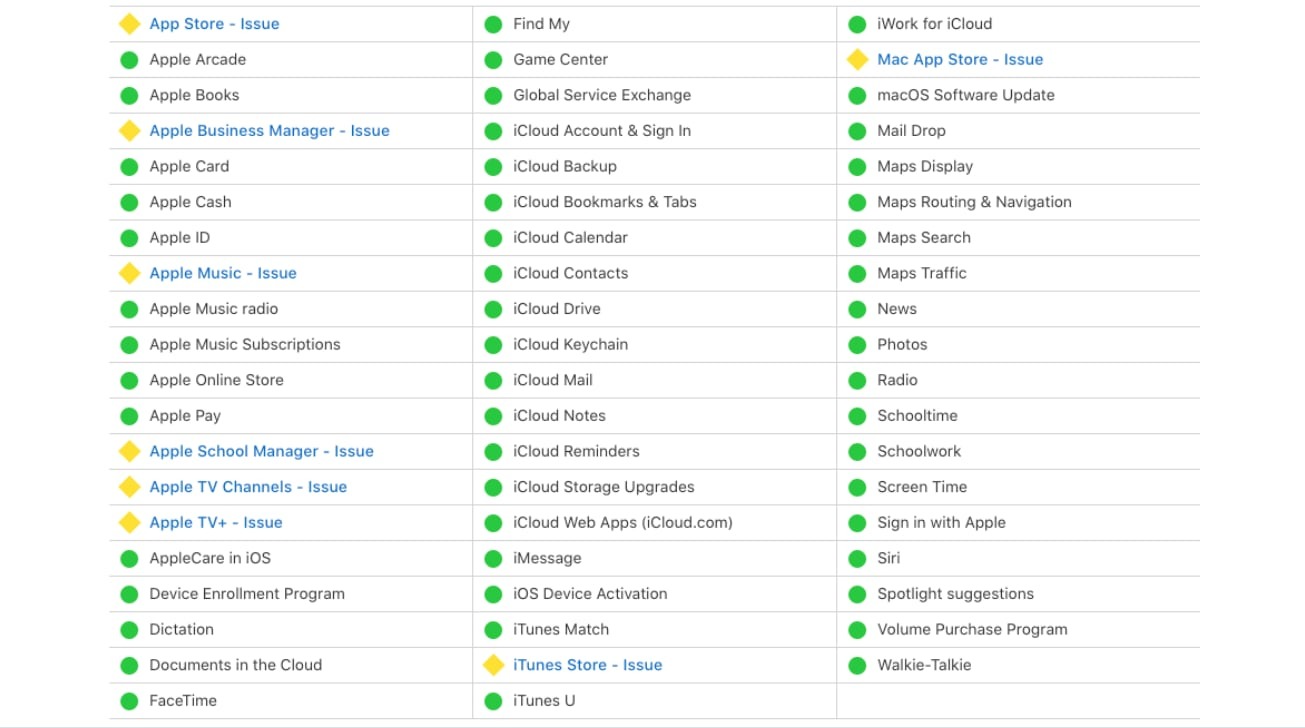 Apple's online services experienced multiple outages on Tuesday, with problems cropping up in Apple's digital storefronts, Apple TV services, Apple Business Manager, and Apple School Manager.
Update: Outages have been resolved.
The Apple System Status page indicates that there are multiple issues with Apple's various online services. The problems largely started at 8:23 A.M Eastern Time, and mostly center around Apple's various storefronts.
According to the page, "Some users are affected" and may be "experiencing a problem" or "intermittent issues" with the App Store, Apple Music, iTunes Store, and the Mac App Store. Further problems are being endured with Apple TV and Apple TV Channels, with all six commencing at the same time and listed as "ongoing."
The Apple Business Manager and Apple School Manager were both listed as being an issue from 10:15 A.M Eastern Time, but were "resolved" by 11 A.M Eastern Time.
It is unclear what exactly caused the six remaining issues, but considering they all occurred at the same time and deal with storefronts and content, it is likely the problems are linked in some way.
It is also unknown exactly how many users are affected. A straw poll of the AppleInsider editorial team had roughly half enduring some sort of problem in the areas deemed to be an issue.
Update: The System Status page now displays the six remaining issues as "resolved," following an outage that lasted 3 hours and 22 minutes. All services should now be running optimally for all users.