Ultimate Ears announces UE Fits, earbuds that mold to your ears using LEDs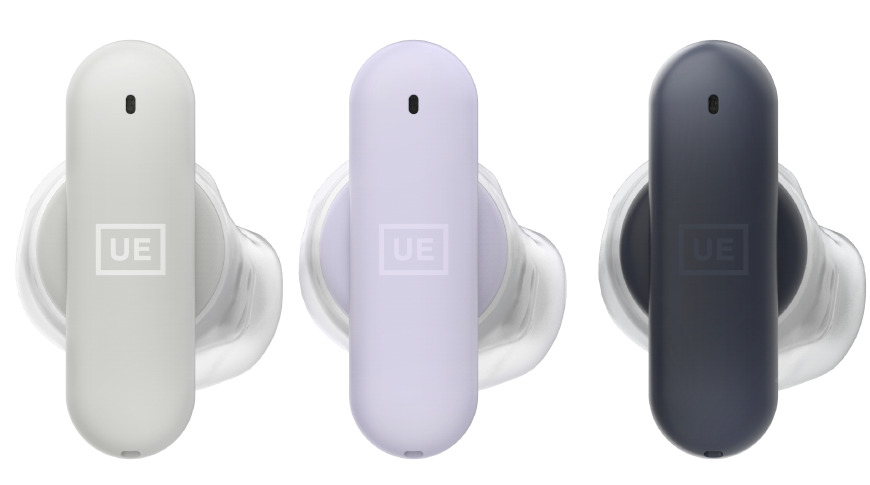 Logitech's brand Ultimate Ears' new UE Fits earbuds use integrated LEDs to mold the perfect fit for your ears in less than 60 seconds.
If you're the kind of person who can never seem to find comfortable earbuds, Ultimate Ears' has come up with a clever solution. Their new earbuds, dubbed UE Fits, are designed with special ear tips that can be molded to the exact shape of your ears.
During the fitting process, the UE Fits app connects to the earbuds and switches the embedded LEDs. The LEDs then cause the ear-tip material to harden the gel-filled tips to the contours of your ear, providing a perfect fit in less than a minute.
By custom fitting the ear tips to the wearer, it should allow for pressure-free wearing, enabling users to wear the earbuds for longer. The custom-fit also helps to seal off the ear canal more effectively, increasing passive noise isolation, and providing better bass.
UE Fits are engineered with dynamic 10mm drivers for impressive sound quality and boast an eight-hour battery life. The included charging case allows users to get more than 20 hours of playback before recharging the case. They also feature on-device play/pause controls, and the controls can be customized from within the app.
UE Fits are available to preorder and come in lilac, navy, and white at an introductory price of $249.00 and will begin shipping this fall. Currently UE Fits are for sale in the U.S. only.