Apple Pay Express Transit now supported by Japan's PASMO card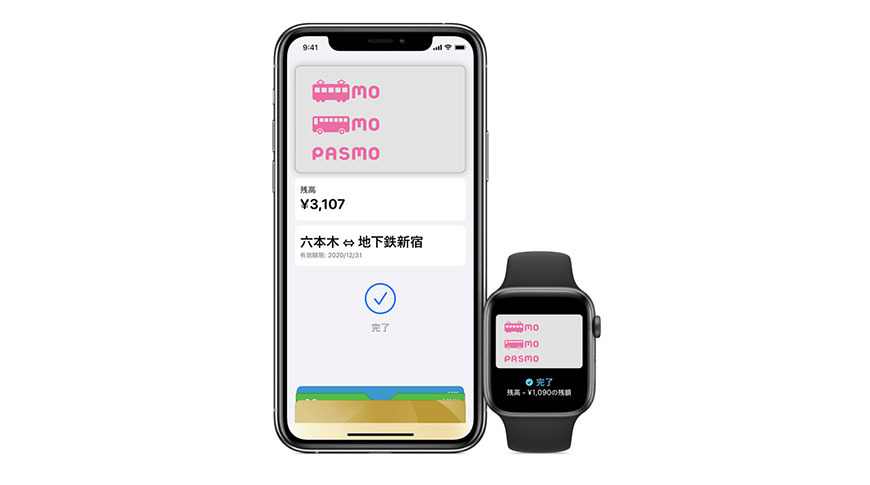 Contactless payment system PASMO recently activated support for Apple Pay and Apple's Express Transit feature, enabling users to utilize a range of public transportation options without unlocking their iPhone or Apple Watch.
As detailed in an explainer posted to the PASMO website, the smart IC card can be provisioned and managed in the Wallet app on devices running at least iOS 14 or watchOS 7.
Similar to JR East's Suica transit card, PASMO can be used as a touchless payment option on buses and trains across the country. Users can also buy snacks, drinks and other items at compatible vending machines and certain shops that accept IC cards. Further, PASMO enjoys interoperability with Suica, which gained Apple Pay support in 2016.
In addition to Apple Pay integration that allows card holders to refill PASMO balances within the Wallet app, the payment system supports Apple's Express Transit feature.
When activated in Wallet, Express Transit enables riders to simply tap their iPhone or connected Apple Watch on an active turnstile or payment point to enter train stations and buses without first unlocking the device. The functionality has been adopted by major transit authorities including New York's MTA, the LA Metro, and Washington D.C.'s Metropolitan Area Transit Authority, as well as Hong Kong's Octopus Card.