Plugable announces new 85W Thunderbolt 3 dock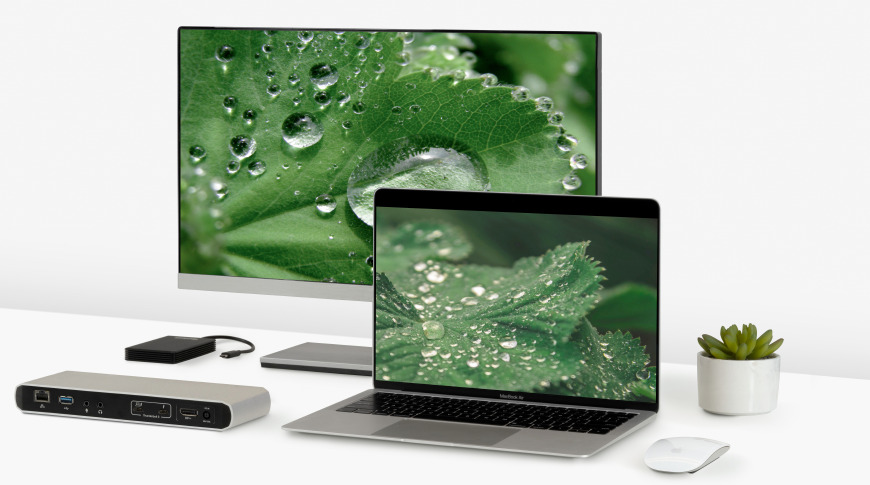 Plugable, a well-known maker of USB devices, has announced the launch of their new TBT3-UD1-85W dock — a Thunderbolt 3 dock with 85W of power, a gigabit ethernet port, audio ports, and more.
Boasting a low profile, the TBT3-UD1-85W dock can fit easily into most workspaces, allowing users to slide it under a monitor riser or off to the side of a MacBook Pro. Instead of the typical 1.5 foot Thunderbolt 3 cable, the dock includes a 2.5-foot Thunderbolt 3 cable, capable of providing 85W of power to a host device.
The TBT3-UD1-85W dock includes a downstream 40Gbps Thunderbolt 3 port for speedy data transfers to external drives and daisy-chain connectivity to other peripherals. It also features a Gigabit Ethernet port, an audio-in port, an audio-out port, and two USB 3.0 type A ports for connecting legacy devices.
Connecting to an external monitor is easy, too. The TBT3-UD1-85W dock features a built-in DisplayPort video output for connecting to a DisplayPort monitor and includes a DisplayPort to HDMI adapter for those who have HDMI-compatible monitors.
The TBT3-UD1-85W dock is available for purchase starting now, and can be picked up from Amazon for $199.99 with a $10-off launch coupon.